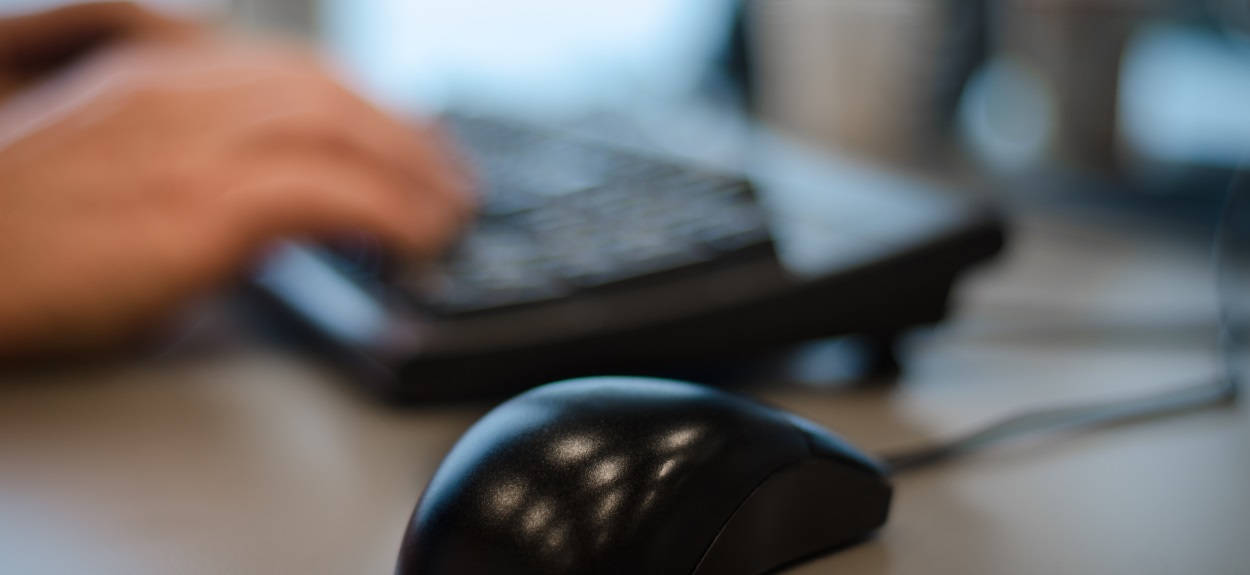 A judge presiding over a child pornography case that was set in motion in 2012 has ruled that users have no legal expectation of privacy when they hand over their computers to Best Buy's Geek Squad IT technicians.
This was the most recent development in a case that started in 2012 when a California doctor named Mark Rettenmaier was arrested after Best Buy computer technicians found child abuse images on his hard drive.
Short history of the Rettenmaier case
According to court documents, everything started in November 2011 when Rettenmaier discovered that his computer wouldn't boot anymore.
The doctor, a gynecologist from Mission Viejo, California, took his PC to the local Best Buy store, where technicians discovered the computer had a bad hard drive.
Rettenmaier, wishing to regain access to his old files, agreed to purchase data recovery services from Best Buy's Geek Squad. This service meant that his local Best Buy technician sent the hard drive to a Geek Squad branch in Brooks, Kentucky, where other specialized employees would carry out this complex operation.
At the Brooks branch, while recovering files from Rettenmaier's hard drive, a Geek Squad employee found a small thumbnail image "of a fully nude, white prepubescent female on her hands and knees on a bed, with a brown choker-type collar around her neck."
The Geek Squad employee followed protocol and reported the image to the FBI, who arrested Rettenmaier in early 2012.
Things get murky as more details come to light
Nothing weird and out of the ordinary up until this point, as in most US states, computer technicians are required by law to report these type of content to authorities. Things started unraveling as years went by and the defendant's lawyers began to take the prosecution's evidence apart.
Everything culminated in early 2017 when Rettenmaier's lawyers discovered that the FBI had specifically recruited and trained Geek Squad technicians to search for illegal files on users' computers using custom-built software.
Defense lawyers argued that the FBI was using Geek Squad technicians as a way to skirt privacy laws and search for data for which they would usually have need probable cause and a warrant.
Furthermore, lawyers found that the FBI was paying these Geek Squad employees between $500 and $1,000 per each report they filed.
This immediately cast a shadow of doubt over the prosecution's findings, as financial motivations now drove Geek Squad employees to find as many "suspects" as possible.
For its part, Best Buy denied having any knowledge of the FBI's arrangement with its Geek Squad division.
Geek Squad technicians allowed to search any data they want
Last week, the judge presiding over this case answered some motions filed by Rettenmaier's lawyers in the past months.
The judge approved of the FBI's relation with Geek Squad technicians, and their actions of intentionally looking for suspicious data.
According to a judge's decision, Rettenmaier lost his right to privacy when he signed a repairs contract with Best Buy and even gave his verbal agreement for technicians to search his laptop.
The decision looked like a victory for the prosecution, but this would end up being the only win they would gain, as the judge would side with Rettenmaier on multiple other issues.
Prosecution case takes a hard hit
For starters, the judge disagreed with the FBI's assessment that the image which Geek Squad technicians found was adult in nature. The judge said the image didn't show the girl's genitals, nor showed her engaging in sexual acts. Furthermore, the image was a still from a well-known child abuse video, which could have been very easily been downloaded from a web page the doctor visited.
In addition, the judge found that FBI agents were dishonest when they first applied for a warrant to search Rettenmaier's house and other electronic devices.
According to the defendant's motion, the FBI forgot to mention that the Geek Squad technician found the "suspicious" image on the hard drive's unallocated space.
This means the image had been deleted and remained on the hard drive until that area of the HDD would be rewritten with other data. The image's location was important because a file stored in a hard drive's unallocated space is also stripped of any file metadata, meaning there's no way to tell when the file was saved to disk, when it was deleted, or where it came from. This small detail leaves the door open to suspicions of third-party tampering, as the prosecution can't determine ownership for the file.
Additionally, a Department of Justice computer expert also testified that users aren't always in control over the data on their hard drive. For example, thousands of images are loaded on a user's computer every day when he surfs the Internet, without the user ever having any idea or control of what's saved to his device.
With no information of where the image came from, the lack of any graphical depiction of child abuse, and the disingenuous search warrant, the judge ruled to suppress all of the evidence collected by the FBI from Rettenmaier's home in early 2012.
After the judge has decimated most of the evidence, prosecutors now have until January-February 2018 to decide if they want to go forward with the case.