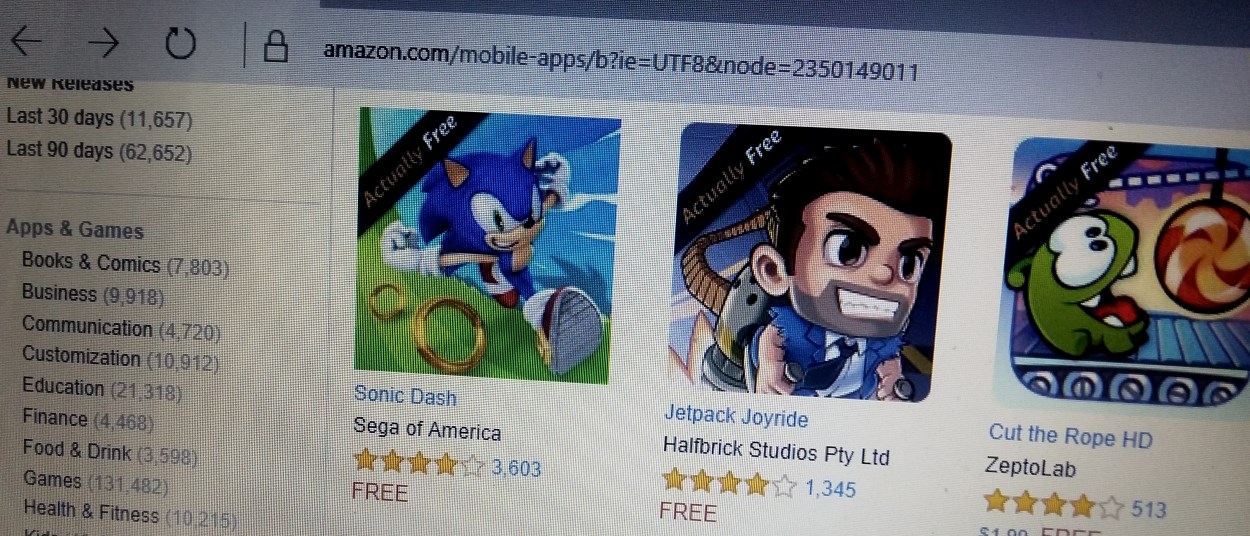 Amazon and the Federal Trade Commission (FTC) have agreed to drop all ongoing litigation, paving the way for Amazon to refund over $70 million to customers whose kids made unauthorized in-app purchases.
The legal dispute between the two started in 2014 when the FTC filed a complaint against Amazon for failing to obtain parental consent for in-app charges made by kids via apps distributed via the Amazon App Store.
The FTC called this "unlawful billing" and filed an official complaint in July 2014, which it won in April 2016, when a federal court ordered Amazon to pay over $70 million representing unauthorized in-app charges incurred by children between November 2011 and May 2016.
Amazon and FTC agree to drop ongoing litigation
Besides the refund, the court also denied the FTC's request for an injunction that would have forbidden Amazon from engaging in a similar practice in the future. Amazon appealed the ruling, while the FTC appealed the court's decision to deny the injunction.
Now, one year later, the two sides agreed to drop their appeals, effectively agreeing to the court's original decision, meaning Amazon will have to start refunding parents for any unauthorized charges.
Amazon promised to publish details about its upcoming refund program in the following days.
Similar FTC complaints targeted Apple and Google
The FTC won similar cases against Apple and Google in January 2014, and September 2014, respectively. Apple agreed to refund over $32.5 million, and Google to $19 million.
Unauthorized in-app charges happen because many apps are offered as free downloads, but offer in-app charges while kids are playing the game.
Without prior warning, parents that install these apps on their kids' phones and tablets have no clue of the financial risks they're exposing themselves to. There have been many cases reported in the media where kids racked up bills of tens of thousands of dollars just by playing a game [1, 2, 3].