For the past few months there have been rumors that Intel would be releasing a special edition Core i7-8086K processor to celebrate the 40th anniversary of the 8086 processor. Yesterday, retailers were found online that were advertising the special processor with a speeds of 4Ghz and 5Ghz.
Discovered by VideoCardz who found online retailers listing the i7-8086K with a speed of 5Ghz and 4Ghz. While the product listing at Merlion has been taken down, the product page was still available at Connection.com as of this morning and had just recently been taken down. The Connection.com page had listed the CPU as having a manufacturer part number of BX80684I78086K.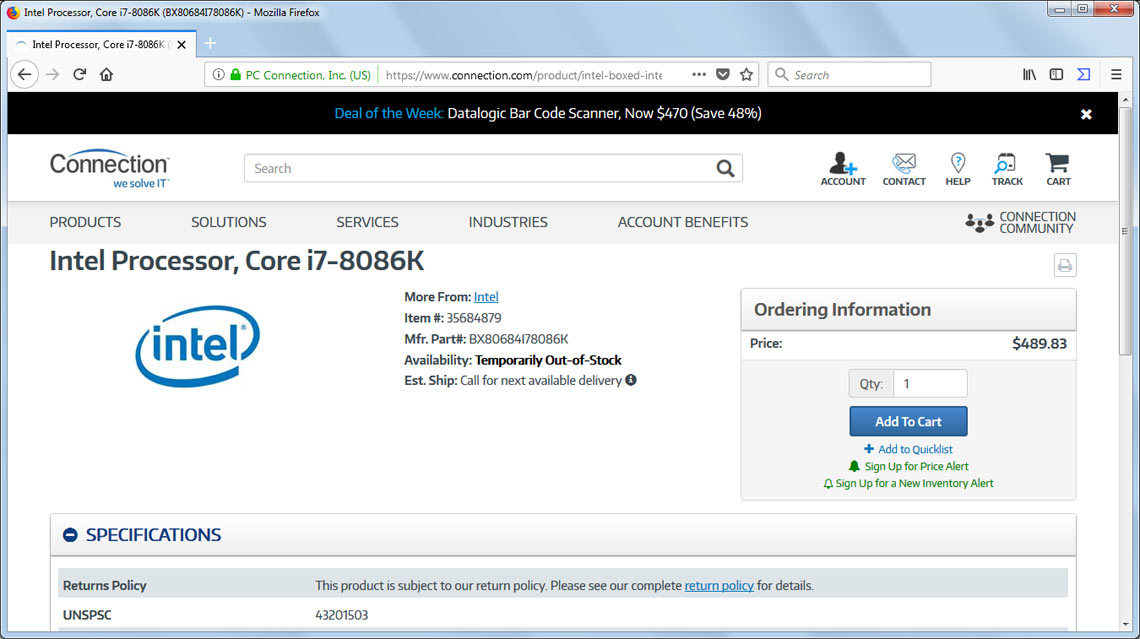 The 5Ghz edition was currently being priced at $489.83 on Connection.com, which is approximately $140 more than then Intel Core i7-8700K, which has base speed of 3.70 GHz and can be pushed up to 4.70 GHz.
It is not known for sure when these CPUs will be available. According to the original image at VideoCardz, though, it appears that they are slated to be available for order starting on June 8th 2018 and shipping on June 12th 2018.