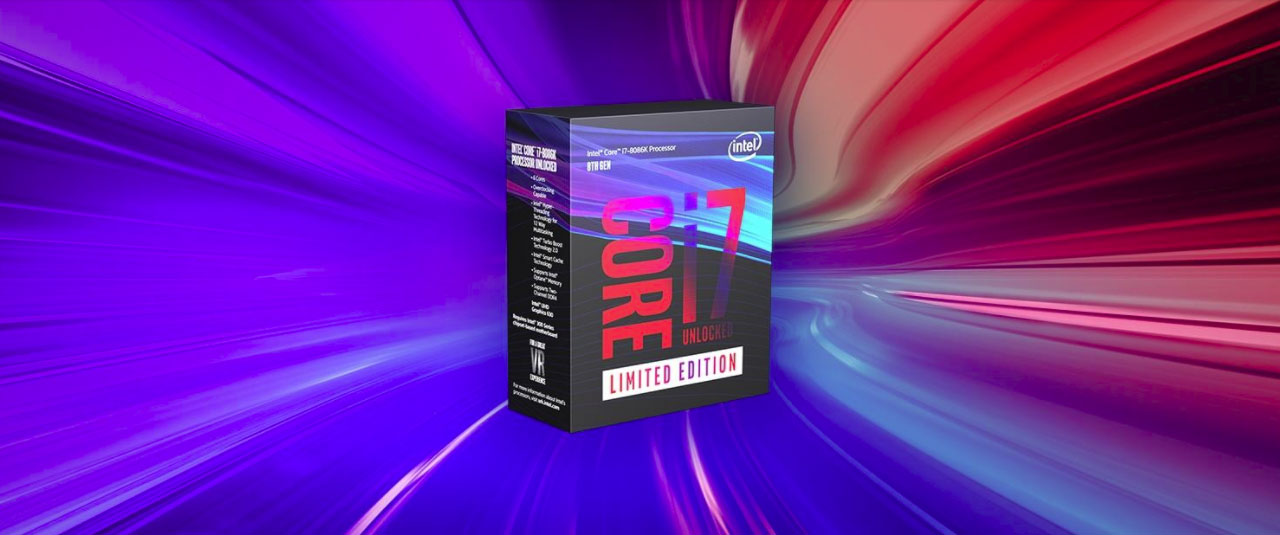 At the Computex Tapei conference, Intel has officially announced the upcoming availability of their 8th Generation Intel® Core™ i7-8086K Limited Edition CPU. This processor is being released to to commemorate the 40th anniversary of Intel's 8086 processor and Intel's first consumer desktop processor that runs out-of-the-box at speeds up to 5Ghz.
The i7-8086K has a base speed of 4Ghz and can go up to 5Ghz in Turbo Mode. Turbo Mode is an Intel technology that boosts the CPU speed when the workload requires it and environmental conditions such as temperature and power consumption are in the proper ranges. The i7-8086K also features Intel's first 6-core, 12-thread processor with integrated graphics.
For overclockers, the CPU is unlocked, which means that it can be overclocked to even greater stable speeds depending on the cooling provided to the CPU and power settings.
This CPU will be available starting on June 8th 2018 and will have limited availability, so anyone who wants one should check their favorite stores over the next few days. While Intel has not officially announced the price, previous online retailer leaks had the CPU priced at ~$480.
As part of the anniversary celebration, Intel is conducting a sweepstakes where they are giving away 8,086 8th Gen Intel® Core™ i7-8086k Limited Edition processors. This sweepstakes starts on June 7th 2018 5:00 pm PST and can be entered here.