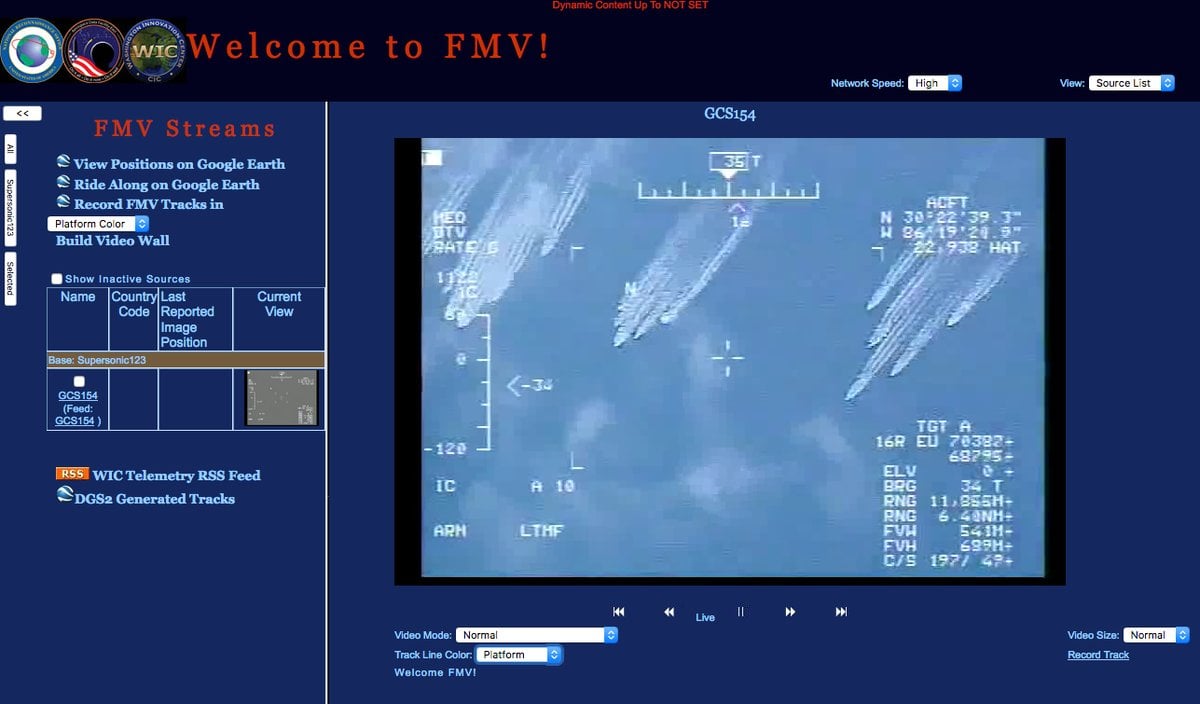 Two servers located at 216.58.228.18 and 98.188.203.187 have been leaking live video feeds from two Predator drones belonging to the US government.
The servers were discovered on Wednesday by Kenneth Lipp, a contributor to The Daily Beast, who casually found them while randomly searching Shodan, a search engine for Internet-connected devices.
Both servers were accessible just by typing their IP addresses inside your browser, and the pages they loaded included logos for three US government agencies: the National Reconnaissance Office, the Aerospace Data Facility-East, and the Washington Innovation Center of the Combat Information Center.
The two websites provided the ability to view a live feed of Predator drones patrolling the Choctawhatchee Bay in the Gulf of Mexico, near the city of Pensacola, Florida.
All drones had names names. For example, on one website the drones were codenamed Bonker0 and Ranger1. While Bonker0's feed was offline, Ranger1's stream was up and running, as the drone was circling the bay, zooming in and out of any moving objects it detected on sea level.
On the second website, 216.58.228.18, there were seven drone feeds listed, of which only one was active.
Camera movements and official government documentation allowed Lipp to determine that Ranger1 was a Predator UAV Battle Lab drone belonging to the nearby Eglin Air Force Base.
Both servers were taken down today after Lipp published his findings on his blog. Below is a YouTube video Lipp had recorded with his phone.
Drone footage credit: Dan Tentler