The European Commission announced on Wednesday plans to cancel new registration and domain renewals for .eu domains owned by British citizens. EU citizens residing in the UK are also barred from registering or renewing domains.
The decision comes as UK officials officially confirmed this week plans to leave the European Union on March 30, 2019.
The European Commission hopes that by that date, no UK citizen will hold a .eu domain, as they would be ineligible under the Commission's rules.
According to a quarterly report from EURid, the organization that manages .eu domains, there were 317,286 .eu domains registered by UK citizens at the end of last year (Q4 2017).
The UK holds the fourth most .eu domains among all EU countries and is ranked 8th in terms of quarter-to-quarter growth of new .eu domains.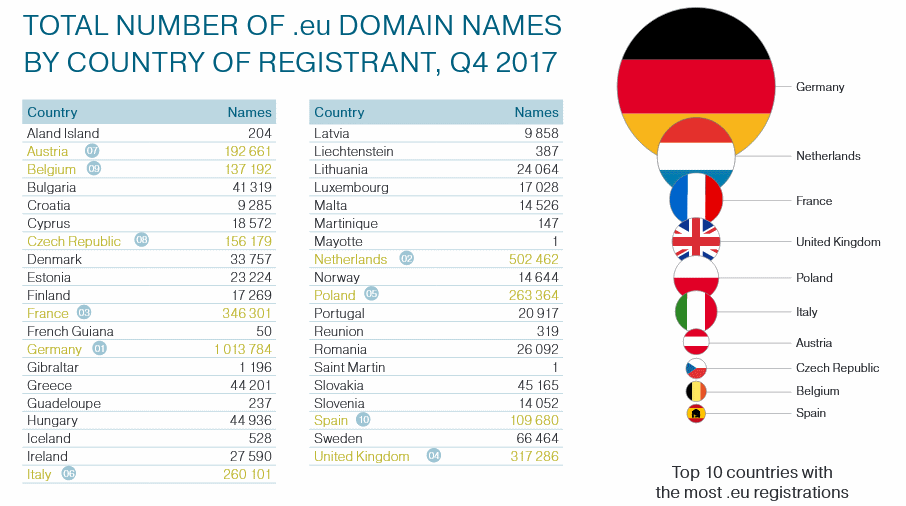 "Wiping out this number of registrations will have a negative impact on the .eu ccTLD as a whole, as well as a negative impact on many European based businesses serving the registrants of the 300 thousand plus names," said Michele Neylon, founder and managing director of domain registrar and hosting company Blacknight.
But despite Neylon's perfectly sound analysis, the European Commission seems intent on applying the letter of the law when it comes to .eu domain ownership, and has issued an official communiqué about its plans in regards to .eu domains.
This week's controversial decision regarding .eu domains is just the latest jab between the EU and UK, currently in the midst of a very thorny breakup.