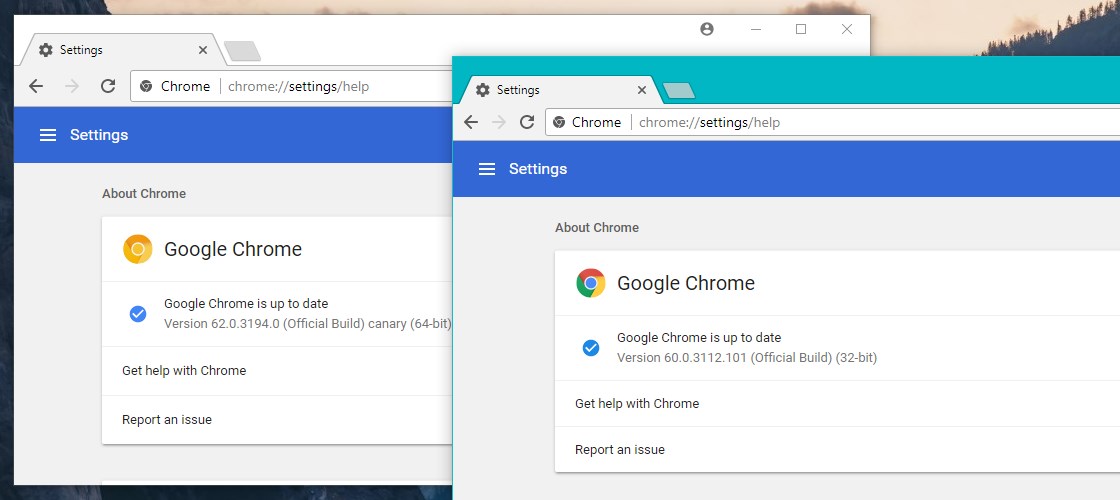 Google engineers announced on Monday that Chrome users can now run two different versions of Chrome simultaneously, side-by-side.
Until this week, this was impossible, as users had to close one version of Chrome to open another. This was cumbersome, especially for web developers testing how websites looked on upcoming Chrome versions.
Google says it made changes to how the different versions of Chrome operate. From now on, users will be able to run the Stable version of Chrome together with one of the upcoming releases — Beta or Dev (Chrome Canary).
This update only applies to Chrome versions on Windows, Android, and Linux. Google says that other operating systems will receive support in future releases.
The change cannot be delivered via an update. To be able to run two versions of Chrome simultaneously, users need to uninstall their current versions of Beta and Dev versions, re-download them from the official website, and reinstall the desired versions.
Before uninstalling one of the Chrome Beta or Dev releases, make sure to save or sync your bookmarks or passwords, if you have any stored in the unstable versions.
In the past, users employed another workaround to achieve the same result, by running a portable version of Google Chrome Stable and then starting one of the Beta or Dev releases.