In the past, Google consolidated a user's account, privacy, and security settings into one control panel called Google Account. Today, Google is revamping this interface to make it easier to use by including a search feature, making security and privacy features more readily accessible, and by offering detailed summary pages about various information.
Google has not hidden the fact that their main focus has now become mobile and this is further evidenced with this new user interface is being rolled out to Android users first, followed by iOS and web later this year.
This new interface will group various information into different summary pages that can be accessed by navigation links at the top of the page. These pages cover topics such as personal information, data & personalization, security, people & sharing, and payments & subscriptions. Each of these pages will contain a summary of information about the related topic and various settings that allow you to control how this data is used.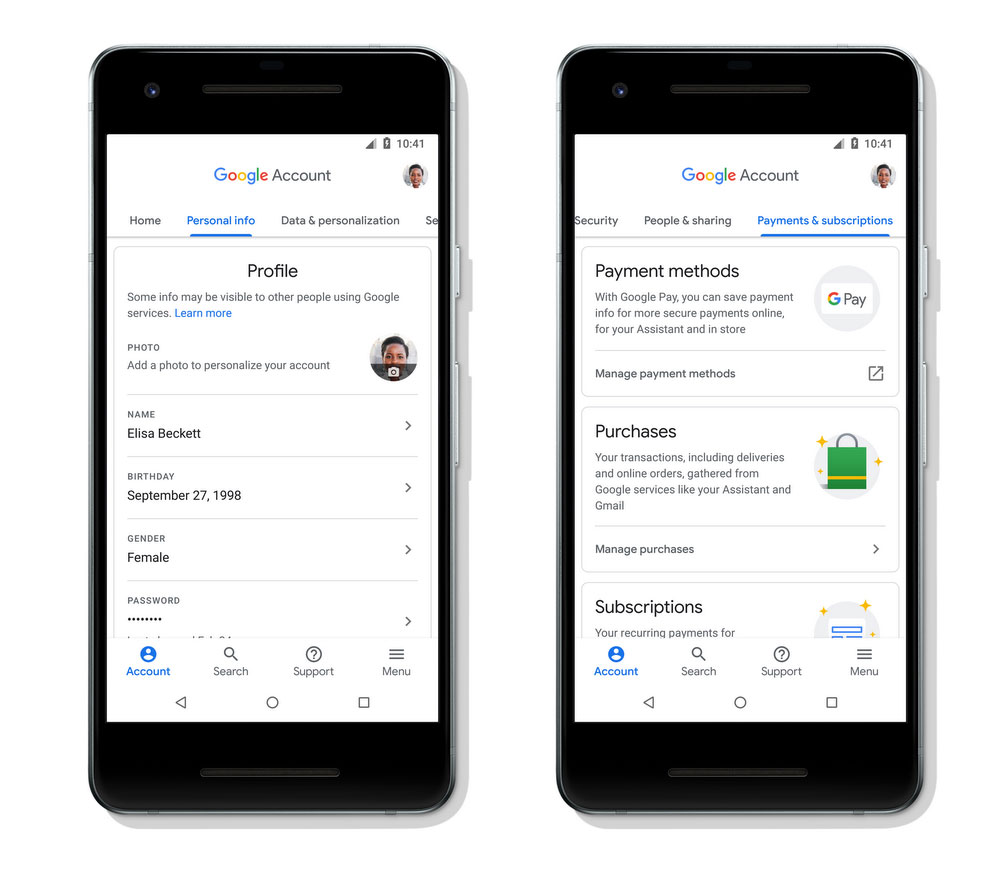 Privacy and security settings become more prominent
This year has shown that users want to take back control over their data and Google is trying to make it easier to do so. With this update comes new privacy and security pages that allow users to see and control how Google uses your data.
Also included are updated "Privacy Checkup" and "Security Checkup" features that allow you to run wizards that recommend various settings to secure your account and data.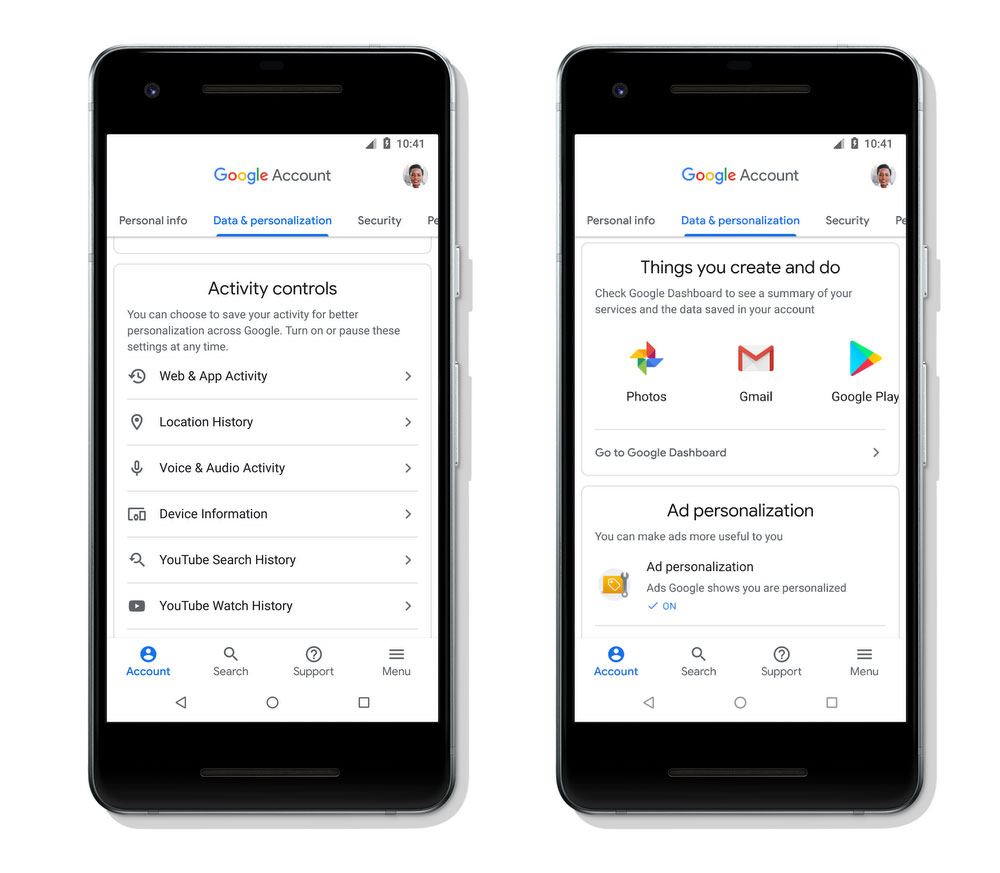 Search comes to Google Account
When looking for a particular setting, it can become frustrating if you do not know where to find it. To solve this Google has added a search feature into Google Account that allows you to enter a keyword and see a list of associated settings.
Similar to Windows 10, Google Chrome, and Firefox, to find a setting you can simply search for the keyword and a list of related settings will appear that you can go to. You can see an example of this when searching for "password" below.