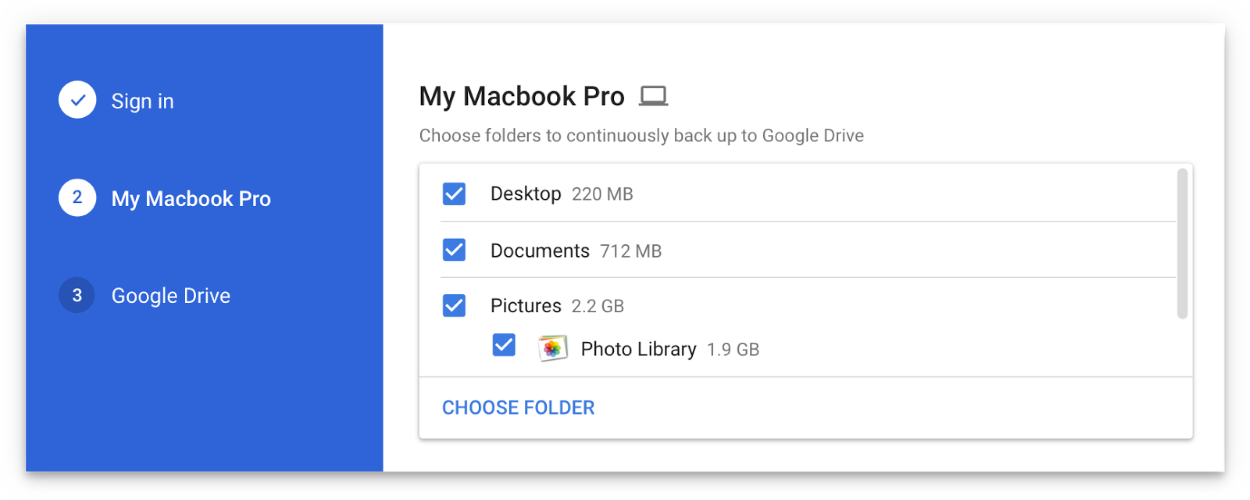 Google pre-announced today a new tool named "Backup and Sync," built on top of Google Drive, which will be able to back up files stored anywhere on the user's computer, not just in the Drive folder. The search giant says it will launch Backup and Sync in two weeks, on June 28.
Google says the new tool is a mash-up of the old Google Drive app and the Google Photos desktop uploader. A preview of the upcoming tool's interface is available in the image at the top of this article, showing Backup and Sync's ability to back up files from any folder the user wants to sync to his Google Drive account.
"Backup and Sync is primarily intended for consumer users," Google explained today. "We recommend that our G Suite customers continue to use Drive for Mac/PC until our new enterprise-focused solution, Drive File Stream, is made generally available [...] later this year."
While Google has not confirmed this, Drive File Stream appears to be the business version of the Backup and Sync tool.
Google will become a cheap backups service provider
Giving Google Drive the ability to back up files stored anywhere on your hard drive gives users the option to back up their entire data in Google's cloud.
While some might view this as Google wanting more access to user data, the new Backup and Sync tool can be an alternative for consumers that want to back up files but can't afford dedicated hard drives or pricey backup software and cloud storage space.
In a world where ransomware is becoming a prevalent threat, Backup and Sync could prove to be a useful tool if you're afraid of losing your data. The same case can be made for incidents of hard drive failure.