In Chrome 71, Google is performing an experiment where the browser will show a Google search query in the address bar instead of the Google search results URL.
Announced by by Google Chrome evangelist François Beaufort on his Google+ page, this new experimental feature is called "Query in Omnibox" and simples causes Google search result pages to display the search query in the browser's address bar.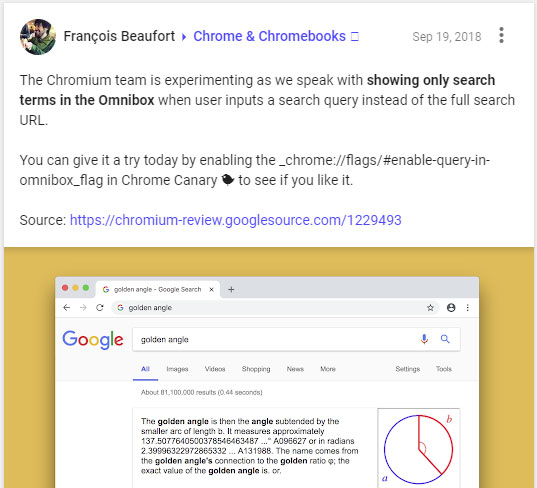 To illustrate how this works, when you are using Chrome and perform a search on Google, the address bar will show a normal URL for the search result page.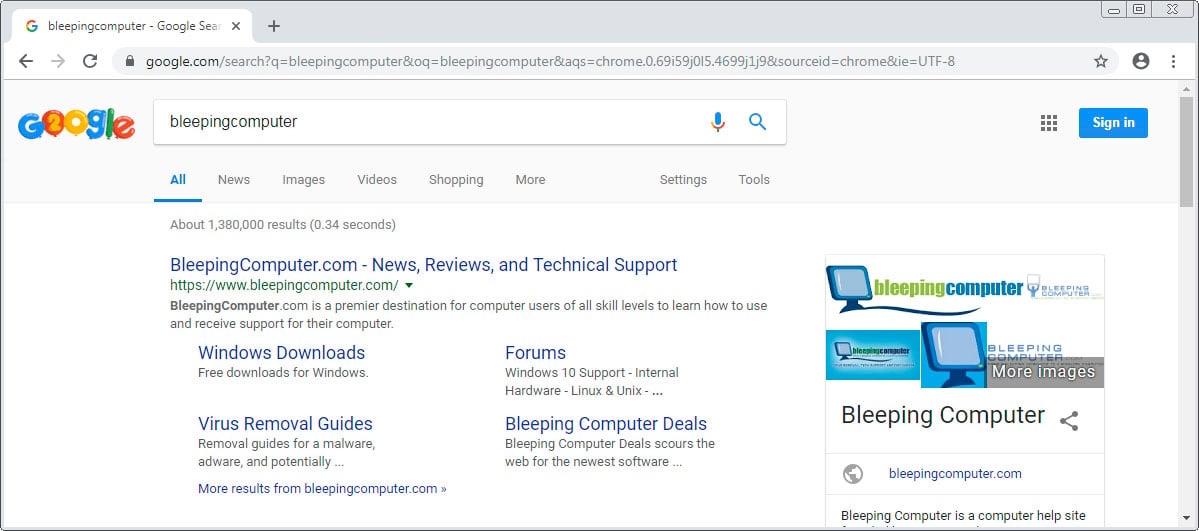 When you enable the "Query in Omnibox" feature, instead of the Google URL being displayed in the address bar, it instead shows what words that you searched for as shown below.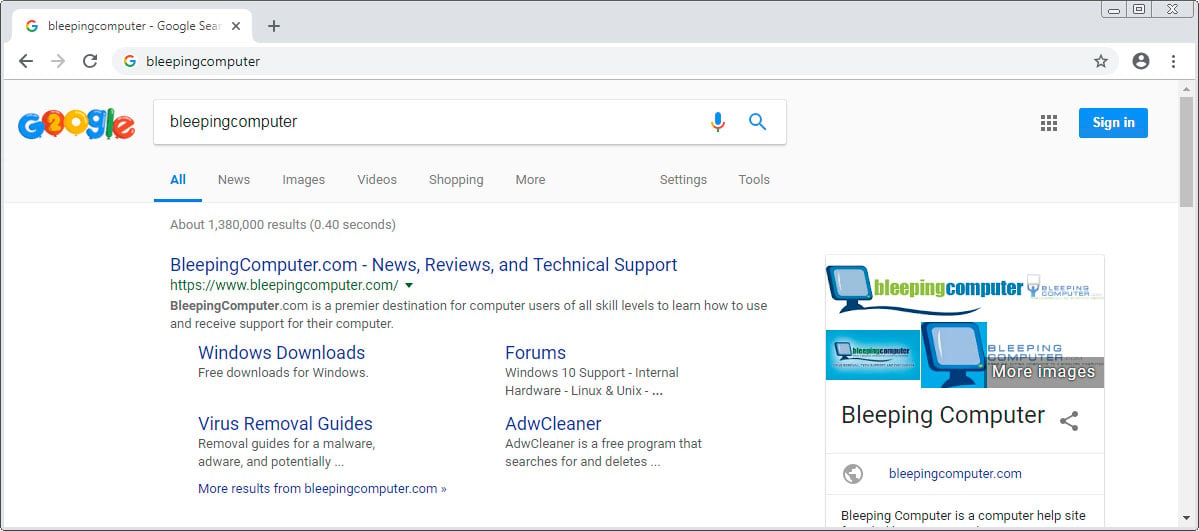 If you click on the address bar, though, and copy the keyword, you will instead copy the URL. That way you can still email or post URLs for search results.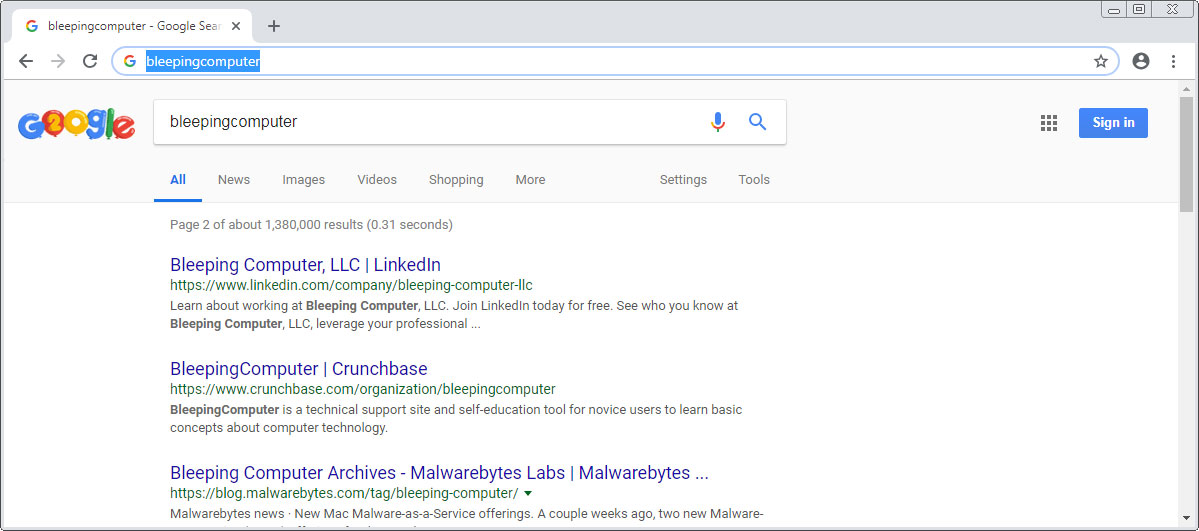 Personally, I think it would be better if Google made it so that the URL is displayed once you click in the omnibox to make it more intuitive. Otherwise, users may not understand that they are copying an URL and not the search keywords.
How to test this feature
To enable this feature, you can download Chrome Canary and then configure the chrome://flags/#enable-query-in-omnibox experimental flag. This feature has a description of:
Only display query terms in the omnibox when viewing a search results page.
The following steps will show you how to enable the "Query in Omnibox" feature.
Make sure you have Chrome Canary installed.
Once installed, type chrome://flags/#enable-query-in-omnibox in the address bar and press enter.
When the flag is displayed, change its setting to Enabled.

Query in Omnibox Flag

Chrome will prompt you to relaunch Chrome in order to enable the features.
Once Chrome has been relaunched, you can go to Google and perform a search. Instead of an URL appearing, it will now show the query in the address bar.
Via: TechDows.com