Google Chrome is regularly updated to improve performance and reduce memory usage, but there are some performance factors that can't be fixed by the browser itself and are instead caused by the site a user is visiting. An example of this is when a site sends a large amount of static resources such as image files, CSS files, javascript, etc, which can slow down the loading of the page.
In Canary build 69 of Chrome, Google added a new experimental feature called Heavy Page Capping that will display an infobar that allows you to stop loading the rest of the resources on a page if it has already downloaded a certain amount of data.
This infobar will state "This page uses more than XMB" and then prompts you to "Stop loading" as shown below.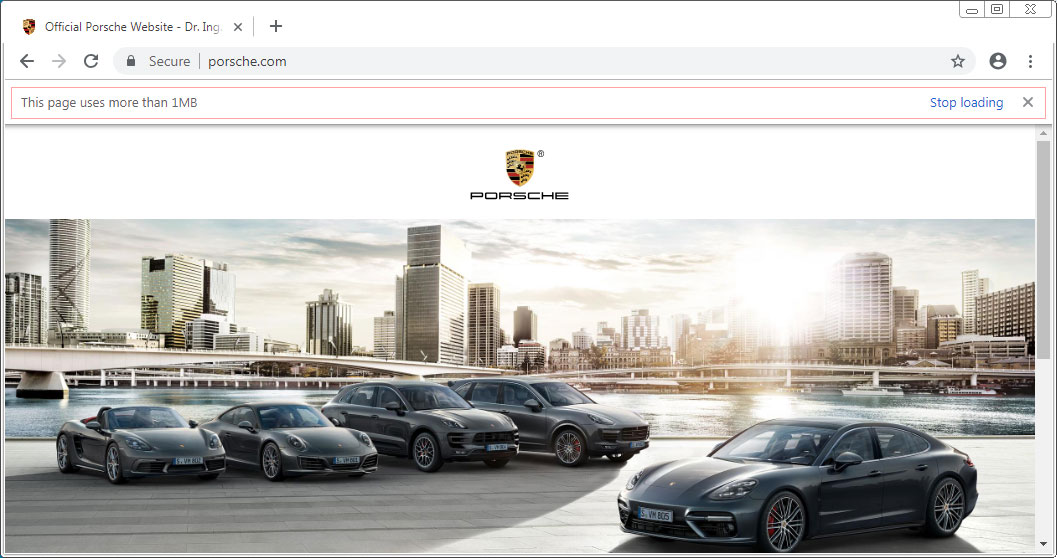 To test this feature, you would need to download Google Chrome Canary. Once installed and running, open a new tab and type chrome://flags into the address bar. Now, press CTRL + F to bring up a search bar, and type Heavy Page Capping to find the flag.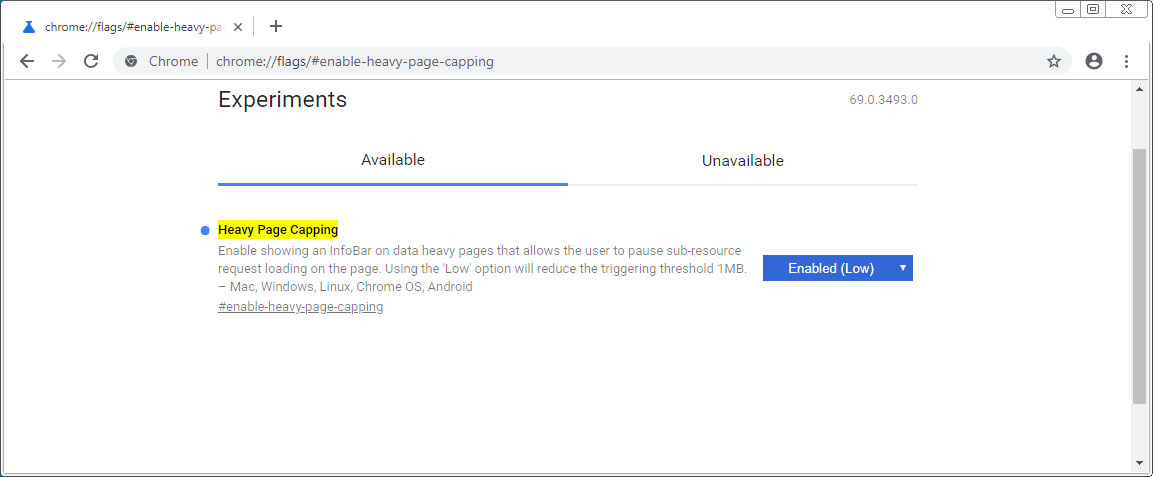 You can also to navigate to the following URL in Chrome Canary and enable the feature.
chrome://flags/#enable-heavy-page-capping

When configuring this setting, you can select the Enabled setting, which will set the data cap to show the infobar to 2MB. If you want a lower threshold, you can configure it to Enabled (Low), which will set the threshold to 1MB.
Once you're done making changes, Chrome will prompt you to start the browser to enable the setting.