For all of you emoji lovers out there, Google is adding a context menu to Chrome that allows you to open the Windows 10 emoji panel so that you can insert emojis into any editable input field. While this feature sounds like an awesome way to drive everyone you know nuts, it will only work well with text fields that support the insertion of images.
This feature is currently an experimental feature and needs to be enabled in using chrome://flags before it can be used. Once it has been sufficiently tested, Google will roll it out to their stable release build.
To activate the Emoji Context Menu in Chrome, you need to be using Windows 10 and should follow these steps:
Make sure you have the latest Chrome stable build installed.
Once installed, type chrome://flags in the address bar and press enter.
Search for Emoji and when the Emoji Context Menu appears, set it to Enabled.

Chrome will prompt you to restart Chrome in order to enable the features.
Once the feature is enabled, you can right click on any text field and a context menu will appear with an Emoji option at the top.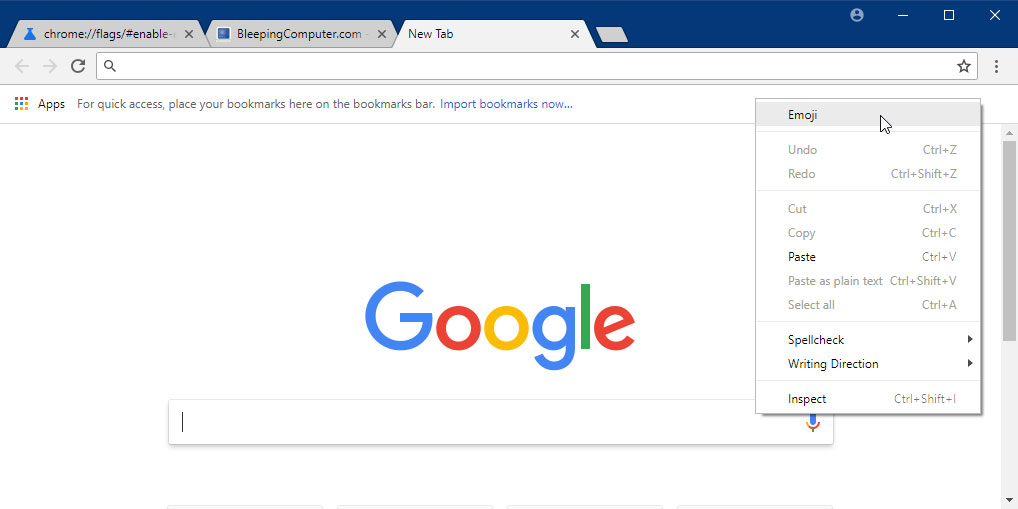 This will open an emoji panel as shown below. You can then search for emojis that you want to select and insert into the selected text field.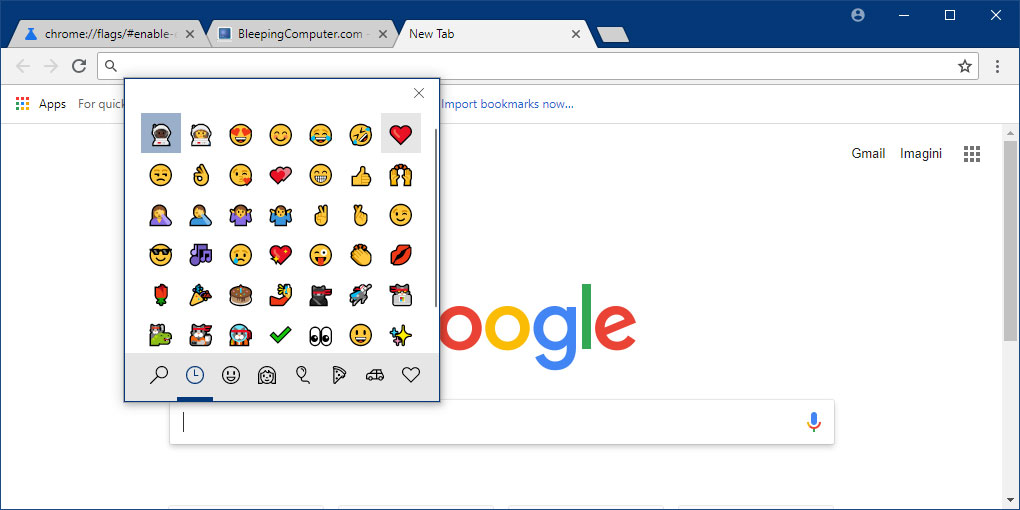 Once you select an emoji, it will be inserted into a text field as shown below.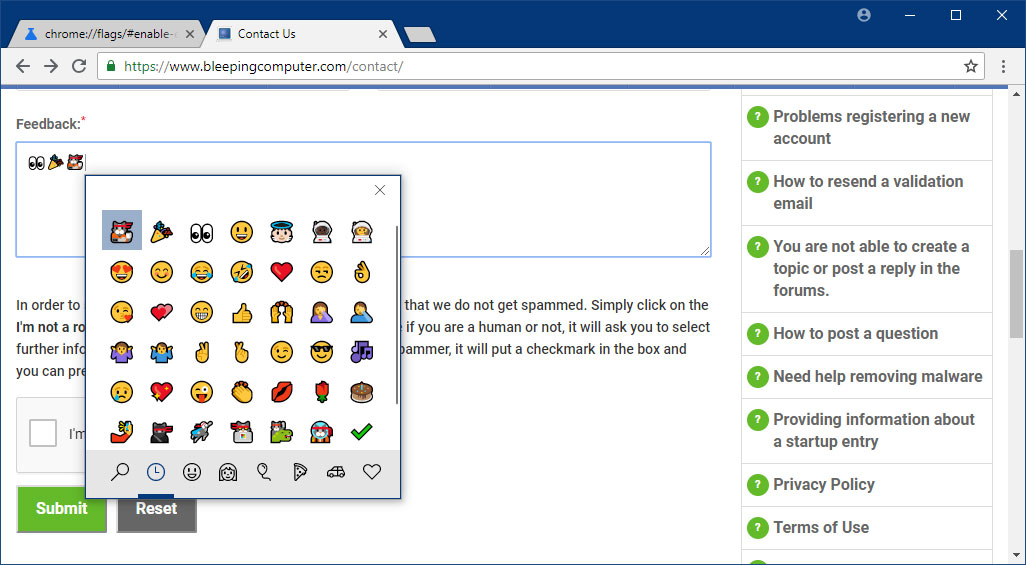 Unfortunately, not all text fields are treated equal. For example, when inserting the emoji's in our Contact Us form and clicking submit, the result form submission was not what was expected as shown below.

So to use this feature properly it needs to be used in text fields that support the insertion of images, otherwise when you press enter the emojis may not be displayed properly.
Update 8/15/18: This feature requires Windows 10 as it displays the operating system's emoji panel. So this is just a shortcut to the Windows 10 emoji panel while using chrome. Thanks to Valev Laube for pointing this out to me.