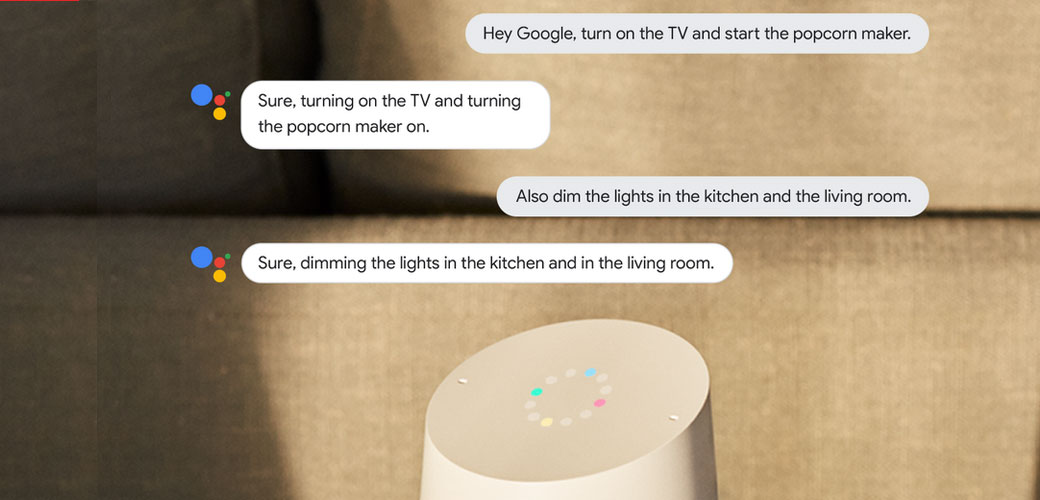 While digital assistants have become easier to use, it can become frustrating to have to say the wakeup word every time you want to ask a question. With this in mind, at Google I/O 2018 Google announced an optional new feature called "Continued Conversation" that would allow you to continue talking to Google Assistant without using the wake up word each time.
Starting today, this new feature has begun to rollout to Google Home, Google Home Mini and Google Home Max devices worldwide.
With this feature enabled you just need to say "Hey Google" once and then you can continue issuing commands or asking questions as needed. After 8 seconds, Google Assistant will stop listening and you will be required to use the wake up word again to initiate conversation. If you want to end the listening period sooner, you can issue commands such as "thank you" or "stop".
How to enable Continued Conversation in Google Assistant
To enable Continued Conversation, you can follow these steps:
Open the Google Assistant app on your mobile device
Open the Settings and select Preferences.
On the Preferences screen will be a an option called "Continued Conversation".
Toggle the "Continued Conversation" option to the enabled setting.
Google Assistant will be listening a little longer
With this feature enabled, Google Assistant will continue listening on your device for ana additional 8 seconds or until you speak the stop words of "thank you" or "stop".
For some this may be a concern if you do not want their devices listening longer than necessary, especially when you typically only ask one question at a time. Therefore, only enable this feature if you want to be able to ask a series of questions as needed to Google Assistant and do not want to use the wake word each time.
Otherwise, Google will be listening in a little longer than you may want.