Google Chrome was launched 10 years ago and as part of the celebration, Google has released Chrome 69 for desktop, Android, and iOS. This version comes with a bunch of new features including a new user interface design, better password management, security, and customization.
"Today, in honor of Chrome's 10th birthday, we're launching several new features," Rahul Roy-Chowdhury, VP of Product Management at Google, stated in an announcement. "Our newest update includes a refreshed design that lets you navigate the web faster, and a completely revamped password manager and updated autofill so you can get things done more easily and securely. And Chrome's search box (the "Omnibox") gives you more information directly as you type, saving you even more time."
With Chrome owning over 60% of the browser market share, the browser is a driving force for promoting HTML standards and new features in web browsers. One of Google's biggest focuses in 2017 has been their push to get all of the web encrypted through SSL. With this release, we see some of this being put into play with how they indicate whether a web site is secure.
Unfortunately, one feature that we wish Chrome would include is a built-in blocker for in-browser mining scripts. These scripts are used by web sites to mine cryptocurrency using your browser and CPU, which not only affects system performance, but could also damage your hardware after prolonged use.
You can download Chrome here and below we have outlined some of the major changes in this release.
Here's whats's new in Chrome 69.
1. Material Design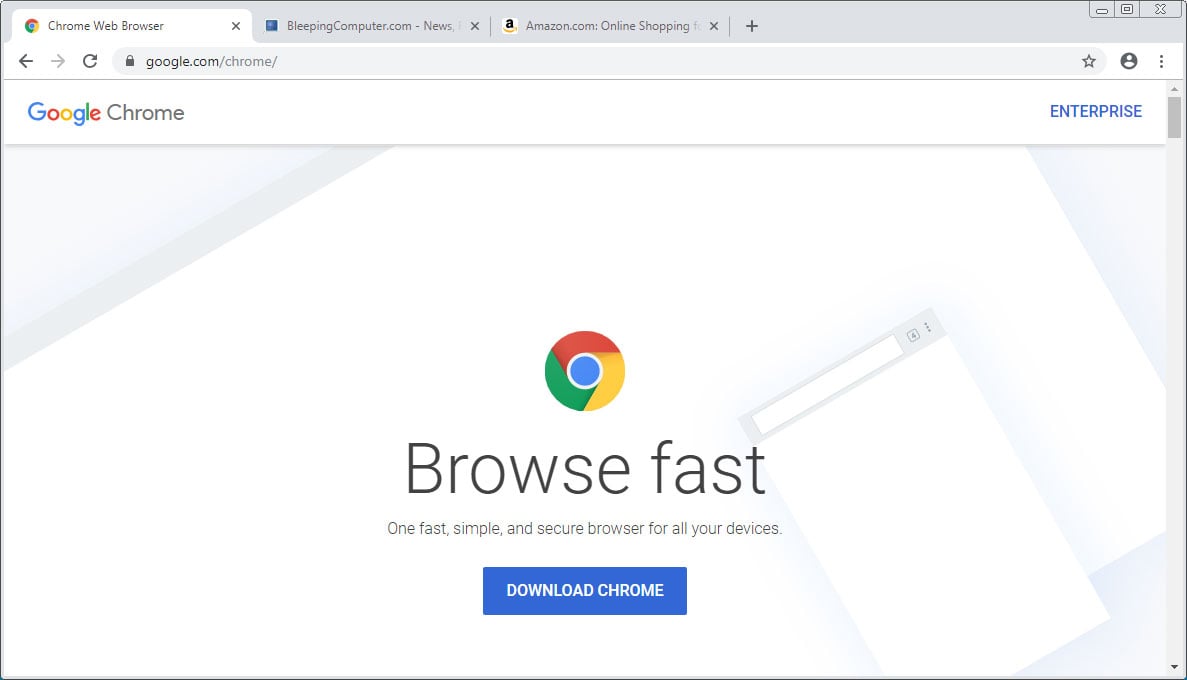 The first thing you may notice in Chrome 69 is the new user interface for the browser. With this release, Google is using the Material Design framework across the desktop, iOS, and Android versions of Chrome.
This new framework adds a rounder appearance to user interface elements such as the address bar, menu buttons, and tabs. This new tab design also makes it easier to see the icons associated with a site so that they are easier to find within a sea of open tabs.
2. Chrome drops the Secure indicator for SSL sites

As more sites continue to move towards using SSL certificates, instead of indicating when a site is Secure Google has decided to call out those that are not using a SSL certificate. As part of this, Chrome will no longer display a Secure indicator for sites using an SSL certificate and will instead show a lock icon as shown above.
For sites that do not use a SSL certificate, Chrome will now state that they are Not Secure so users know that anything entered on the site will not be encrypted.

3. Personalize the new tab page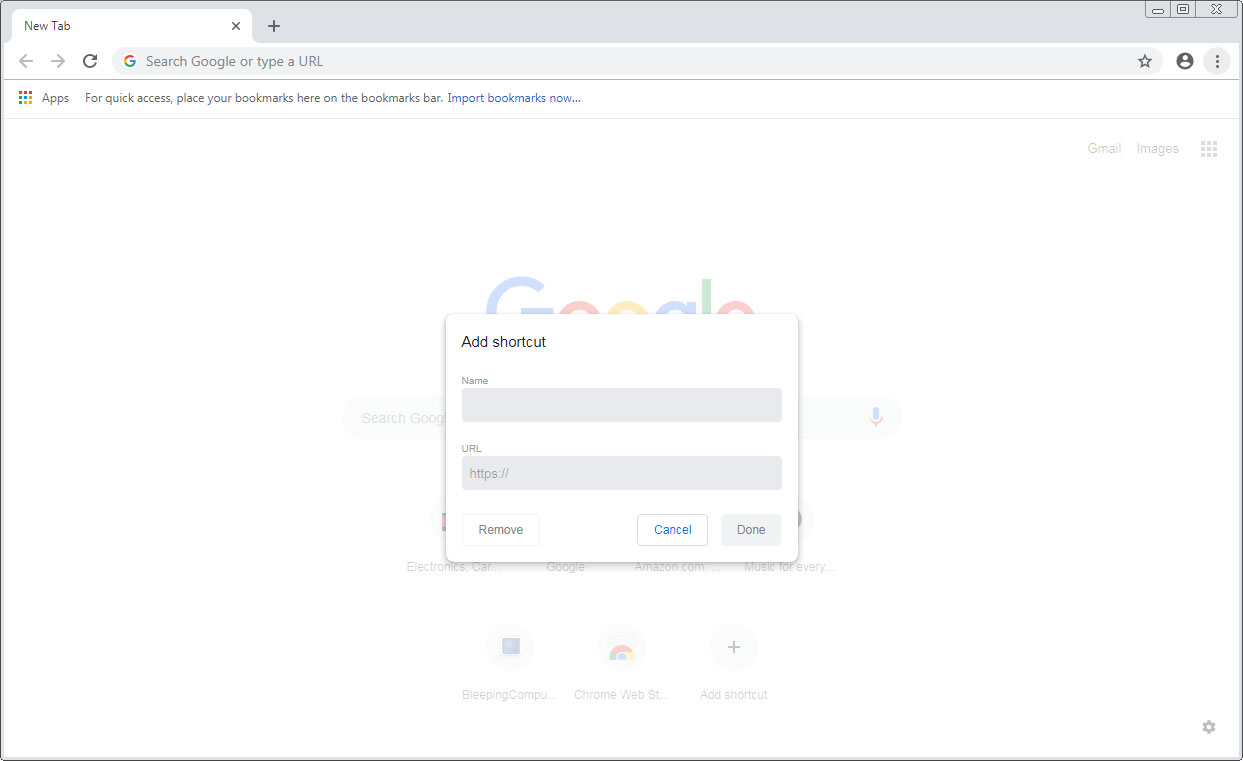 Chrome 69 also provides greater customization for the new tab page. The new tab page now includes a plus button titled "Add Shortcut" that allows you to add a custom shortcut. Previously, the tiles on the new tab page were automatically generated based on the sites you commonly visit. This new feature allows you customize the new tab page so that it shows the tiles you want and also allows you to edit the names of existing shortcut tiles.
You also have the ability to change the backgrounds for your new tab page to a collection of preselected images provided by Google or by uploading your own image. This is a great addition as it will remove the requirement of installing an extension to perform this behavior, which many simply track your searchers or perform other unwanted behavior.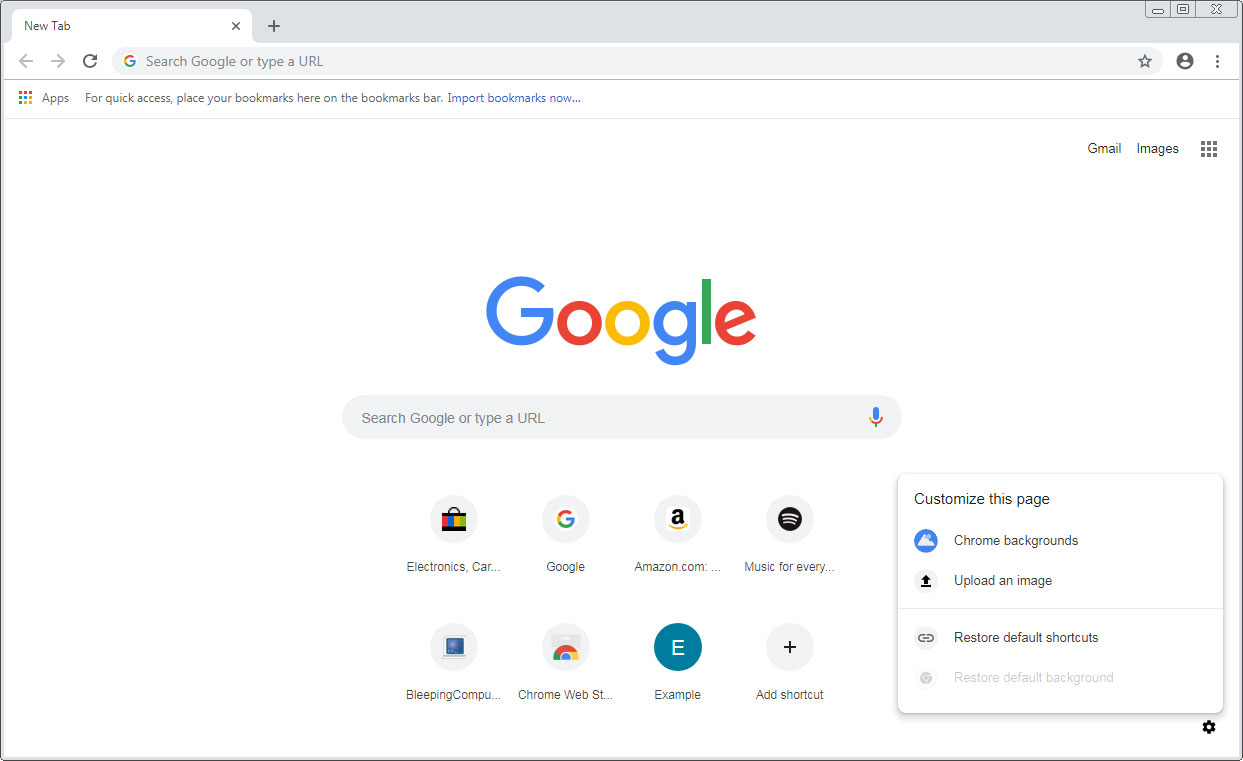 4. Updated password handler and form filler

Chrome has improved its password handler so that when you sign up for new sites it will recommend a strong and hard to brute force password. This password will then be saved in the built-in password manager so that it automatically fills in the account credentials for sites that you visit.
These passwords are also synchronized to your Google account so that they are available on other devices that you use Chrome.
5. Get answers to your questions directly form the search bar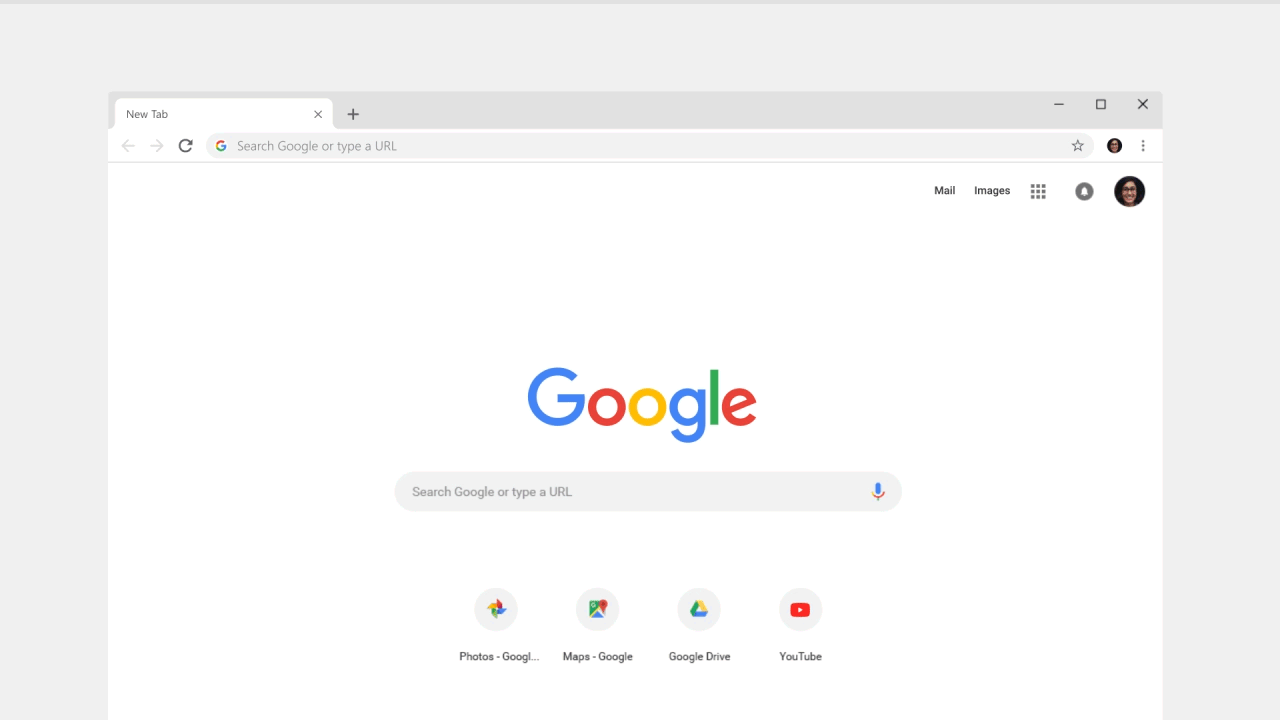 You can now get answers to questions entered into Chrome's omnibox, which is the combined search and address bar at the top of the browser. Simply type a question into the browser, and if Google can pull an easy to display answer, it will display it directly in the search results as shown in the image above.
Examples of questions that you can ask and get answered directly in the search bar include definitions, mathematical equations, addresses, and answers to simple questions.

Update 9/4/18: Removed difference in Privacy and security settings as could not reproduce again.