Google Chrome 48.0.2564.82 has been released, which includes new features such as custom notification buttons, 37 security fixes, retirement of the RC4 cipher, and the present to cast feature. This release is a major update, which provides a first stable look at the new features that Google has been planning over the past year.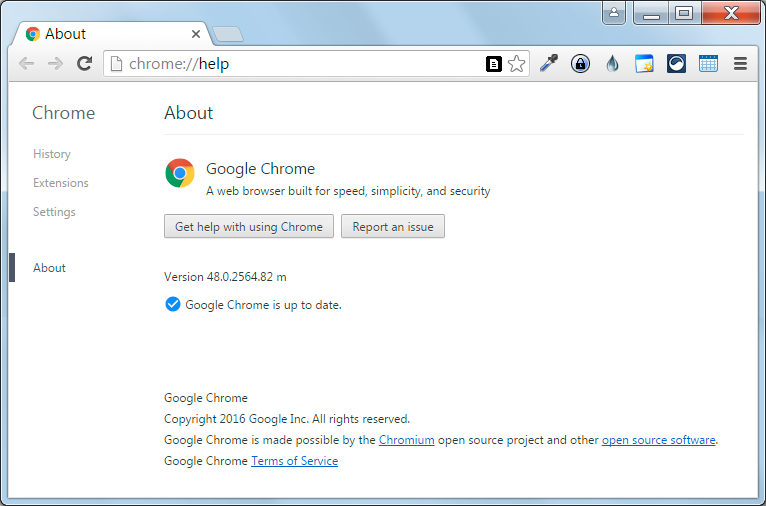 For security, Chrome 48.0.2564.82 is a big release with 37 security fixes. In addition to the vulnerabilities discovered by Google's internal auditing mechanisms, there was also $10,500 paid in bounties to 8 external researchers for their security disclosures.
Chrome 48 also adds the ability for developers to incorporate custom buttons in their subscription push notifications. Introduced in Chrome 42, web sites are able to push notifications of new content to subscribers, but these notifications were limited to simple messages. With pushing notifications growing popular and Google pushing 350 million notifications a day, Chrome 48 now adds the ability to include buttons in the notifications that allow the subscriber to perform various actions.

Other important changes include the retirement of the RC4 cipher for encrypted communication due to vulnerabilities, the addition of the Security section in the development tools to assist users in migrating to HTTPS, and the ability for mobile sites to use the presentation api to cast to Google Cast devices.