For those who have been anxiously awaiting Fortnite's iOS Mobile invite signup, it is now live! iOS users can now signup using a new account or by using their existing PC, Xbox, or Playstation accounts.
This mobile invite event is currently only available for iOS users and it is unknown how many users will be selected, whether the selection is via lottery, or if it is first come first serve. For those who use Android, Epic does plan on offering a similar signup in the future, but it is not known when at this time.
To signup, you can go to the https://www.epicgames.com/fortnite/en-US/mobile/sign-up URL.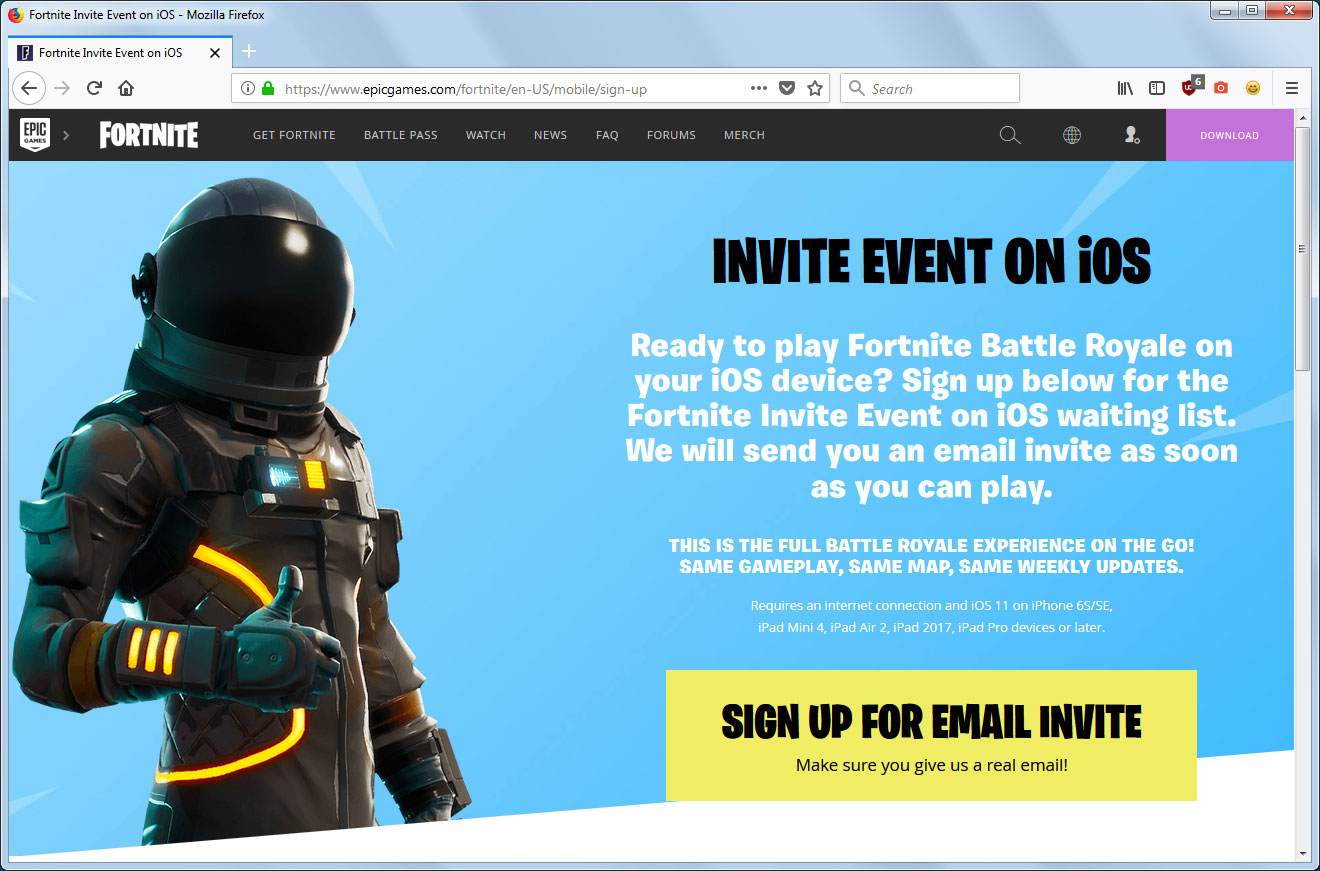 When you click on the signup button, you will be asked if you already play the game on another platform. If you do, you will be prompted to enter your login credentials for your PC, XBOX, or Playstation account. If you do not already play, then you will be asked to create a new Epic games account.
Once you signup, you will then have to wait until invites are sent out via email, which Epic has stated should be sent out "soon".
If you try to signup for the mobile iOS Fortnite invite and receive a 404 Not Found error then the site is probably down due to the load put on the servers by people trying to sign up. An example of what the page will look like if it is not currently available is below.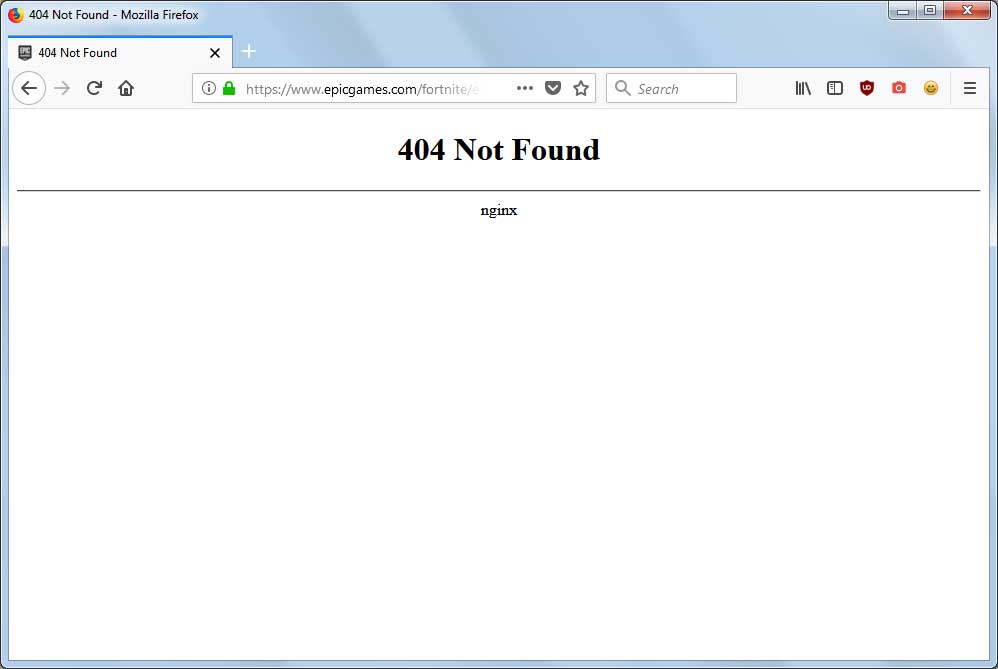 If you receive this error, keep refreshing the page until you get the signup page and then hurry up and complete the signup process.
Update 3/12/18 12:27 PM EST:
People on Twitter are claiming to have already received iOS mobile invite codes, with extra ones for friends, and are trying to get people to follow them, retweet them, or send them gift certificates in order to get an invite. As far as we know, and from discussing it on the official Discord server, this appears to be a scam and that invites have not been sent out as of yet.
Please do not send any gift certificates to anyone claiming to have extra invite codes.