With the launch of Unicef AU's TheHopepage.org, we may have seen the first good use for CoinHive's in-browser mining. Using an opt-in CoinHive in-browser mining page, Unicef is hoping that users will sacrifice some of their CPU for charities and it looks like it is paying off.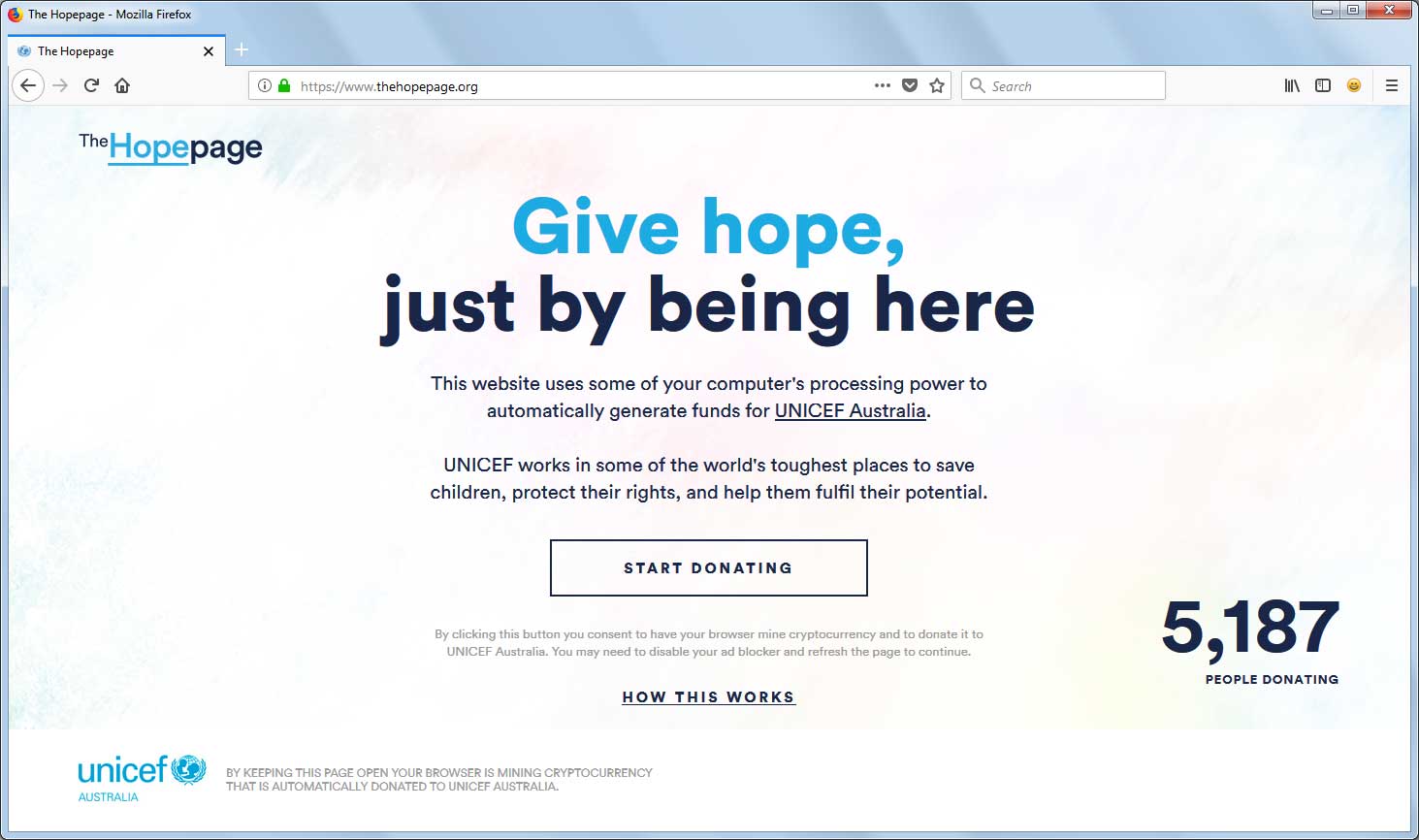 While CoinHive's operations have not been deemed illegal, they have been the topic of much controversy with it commonly being abused by malware, apps, extensions, and advertisers. It has gotten so bad, that security software companies have started blocking access to Coin-hive.com, with Malwarebytes blocking 8 million requests per day in November 2017.
In-browser mining may be a good fundraiser for charities
With the release of TheHopepage.org, though, things may start to change how we perceive the use of in-browser mining. While people do not like in-browser miners stealing their resources without their permission, willingly donating these resources to charity is a very different scenario.
Such is the case with this the Homepage.org site that requires a user to opt-in before any mining occurs in their browser.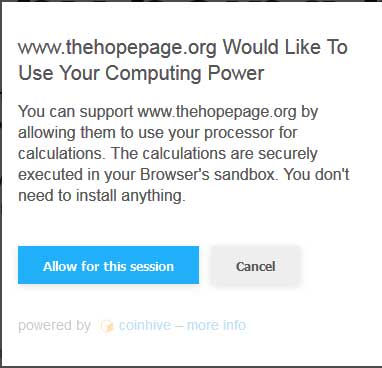 People seem to agree, as when I just checked the TheHopepage.org, there were over 5,000 people donating their CPU cycles to Unicef Australia. When I tested it, at 60% utilization my older 2600k CPU was donating around 50 hashes per second. If we averaged the hashes per second to 40 and times it by 5,000 contributors, we are looking at 200,000 h/s.
According to cryptocompare.com, could generate almost $10,000 USD per month for the charity.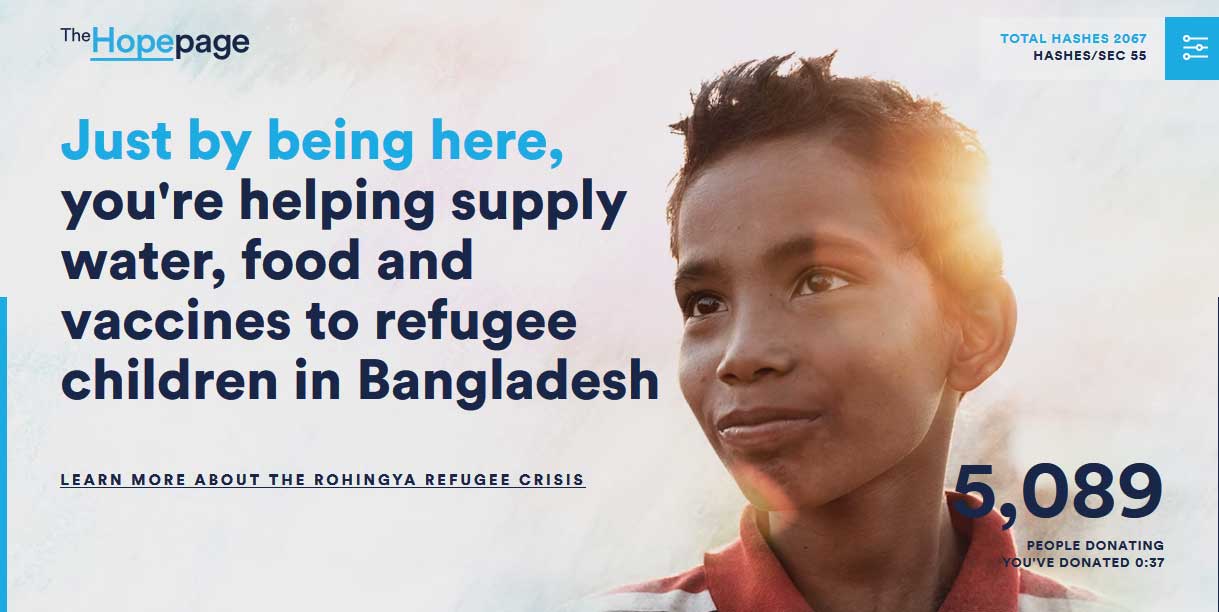 Security researchers also agree that this is a good use for in-browser mining. Troy Mursch, the owner of BadPackets.net and one of the leading experts of in-browser mining, also feels that this responsible use of CoinHive could offer a good fundraising method for charities, while at the same time helping to cleanup the reputation of CoinHive.
"It appears UNICEF has a lot of people mining according to their page so this may be a viable monetization method for charities. If we saw more uses like this it would definitely help undo the bad reputation caused by the malicious use via cryptojacking" - Troy Mursch
CoinHive, though, has a very high pool fee of 30%, which means they normally keep 30% of the profits. This is a concern for Mursch and it not currently known if this fee has been waived or at least reduced.
"However I'd be curious to find out if they are waiving the 30% pool fee for Unicef" - Troy Mursch
BleepingComputer has contacted Unicef AU and CoinHive regarding this new initiative, but had not heard back at the time of this publication.