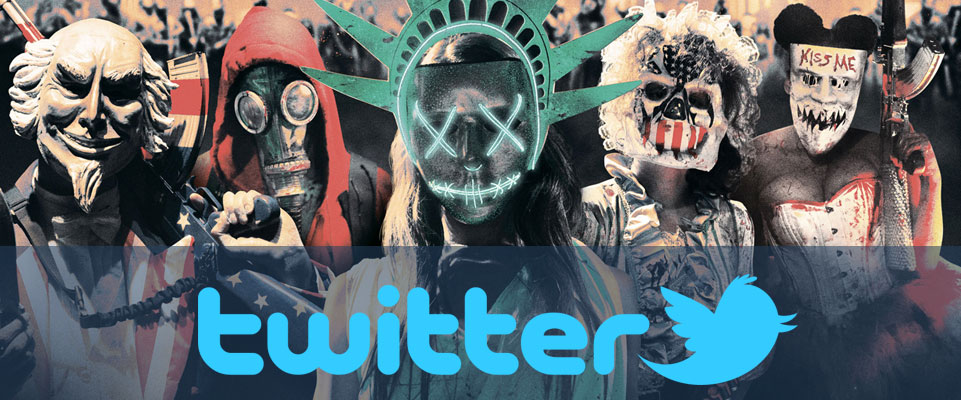 Starting today, Twitter has begun to enforce portions of their updated rules that deal with hate groups and those who promote violent speech against certain groups of people. This enforcement has come to be known as the "Twitter Purge" as many far-right Twitter users and organizations expect to have their account banned.
Over the past year, there has been an increased rise of accounts on Twitter that promote far-right ideologies, belong to hate groups, or promote threats of violence against certain groups of people. As part of a strategy to remove these types of people and organizations from Twitter and not provide them a platform to recruit new members or spew hateful remarks, Twitter has begun to enforce their policies and ban accounts.
Today's policy enforcement has already led to the suspension of the accounts for Britain First and its leaders Paul Golding and Jayda Fransen, who became mainstream news after President Trump retweeted one of their videos.
While most of the tweets regarding this enforcement tend to be positive, others are concerned that this is an attack against free speech and a Orwellian move towards Big Brother
As many point out, though, Twitter is a private company and can choose what they want to allow on their service:
The updated rules that are being enforced today are:
Violence: You may not make specific threats of violence or wish for the serious physical harm, death, or disease of an individual or group of people. This includes, but is not limited to, threatening or promoting terrorism. You also may not affiliate with organizations that — whether by their own statements or activity both on and off the platform — use or promote violence against civilians to further their causes. We will begin enforcing this rule around affiliation with such organizations on December 18, 2017.
The second rule is the use of hateful speech or imagery against an individual or group of people:
Hateful imagery and display names: You may not use hateful images or symbols in your profile image or profile header. You also may not use your username, display name, or profile bio to engage in abusive behavior, such as targeted harassment or expressing hate towards a person, group, or protected category. We will begin enforcing this rule on December 18, 2017.
Those who break these rules may lose their ability to post, ask for increased account verification, or have their accounts suspended.