Facebook announced today that they are going to begin fighting back against spammy posts that use "engagement baiting" to increase reach by encouraging people to like, share, or comment. Starting this week, those who employ this tactic will find that their posts will be demoted in the Facebook news feeds so that they are not prominently seen.
Posts that use engagement baiting are ones that encourage readers to vote on a post, react to a post, share a post, tag people in relation to a post, or comment on a post. For example, a post that states "Share this if you think Winter is awesome!", would be considered share baiting as it encourages people to share the post, but does not provide any useful content.
Examples of various engagement baiting tactics can be seen in the images below.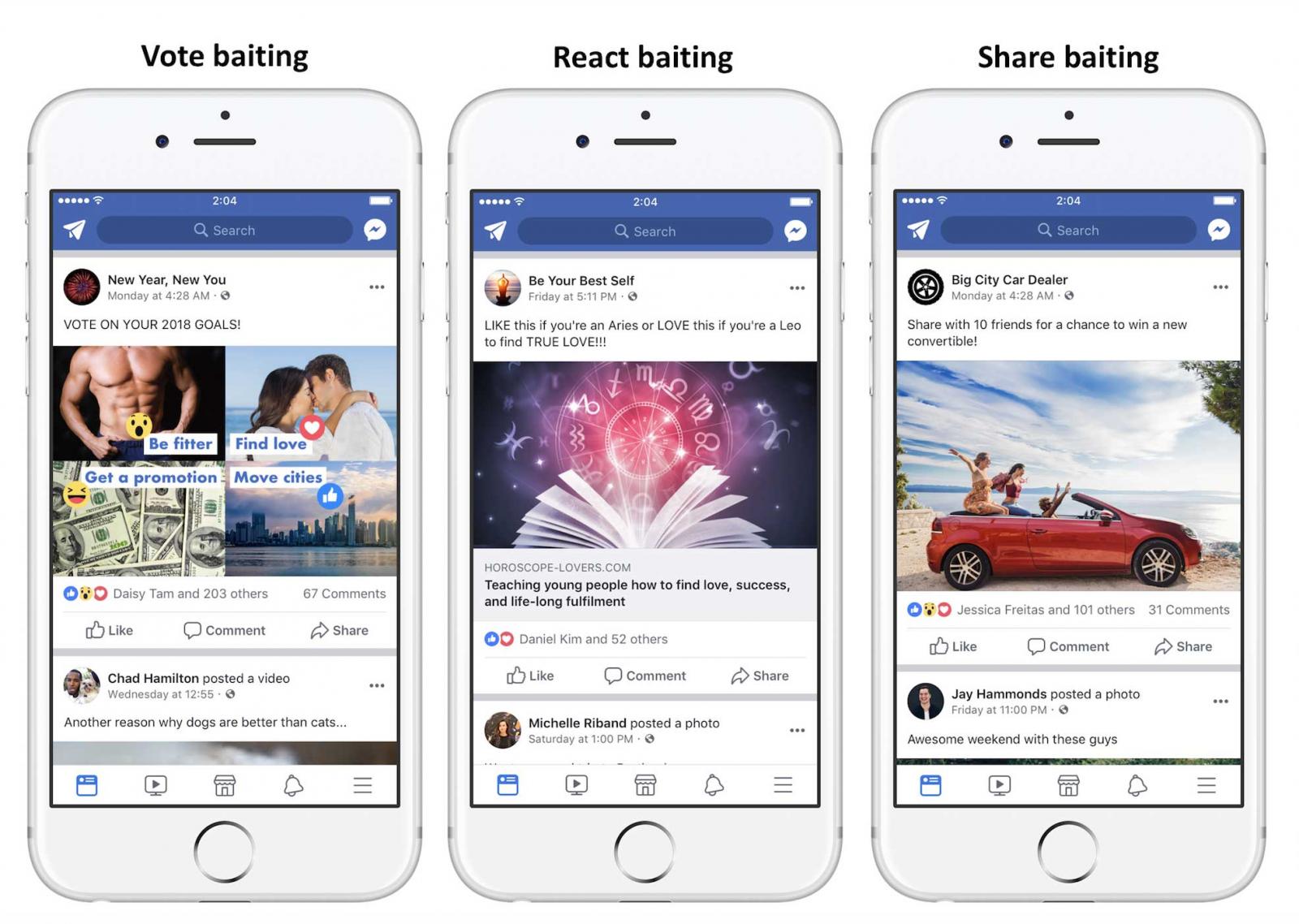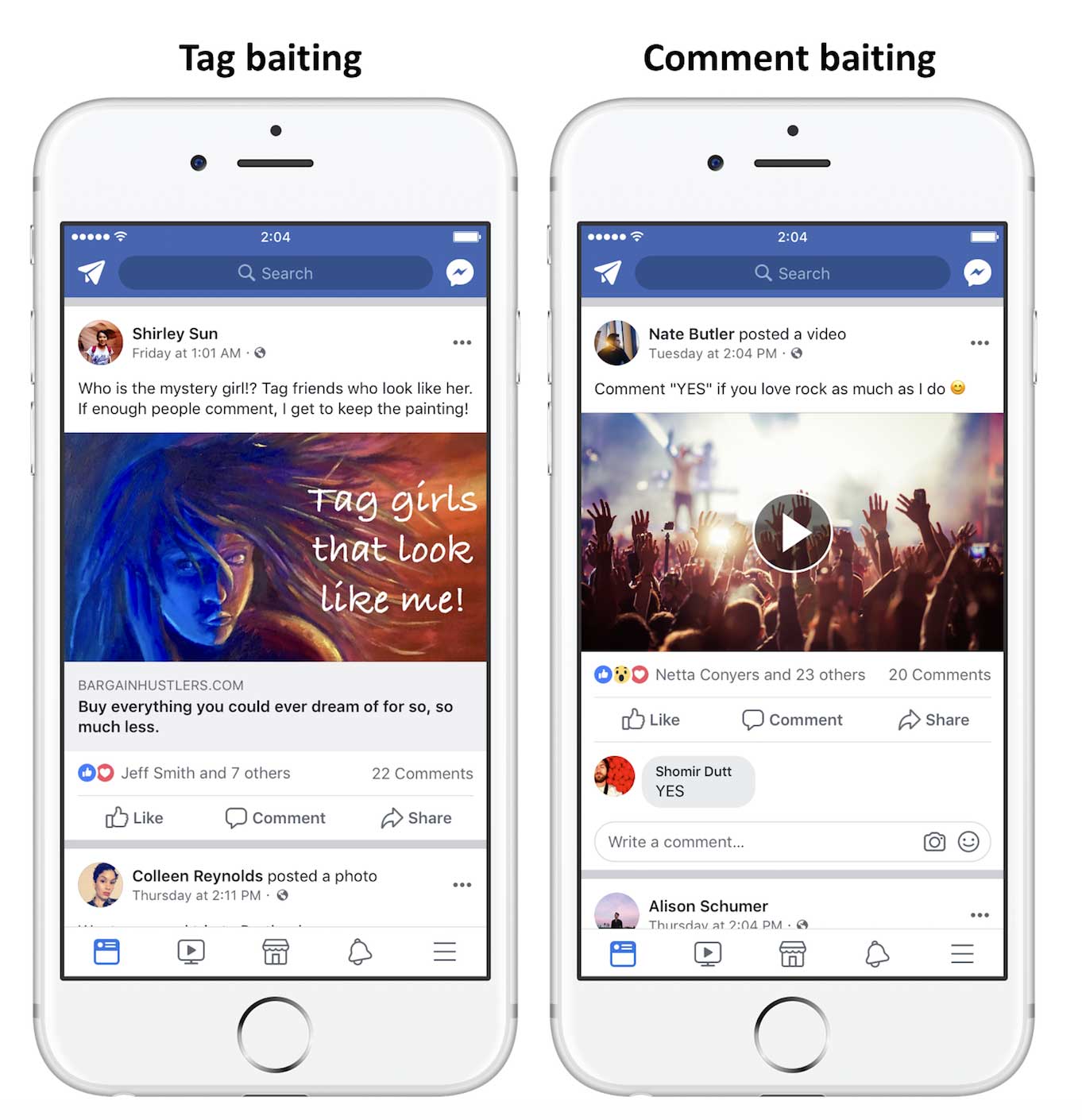 According to Facebook, the demotion of posts will be handled by a machine learning model that has been fed with hundreds of thousands of posts in order to teach it the difference between a spammy and legitimate post. Facebook has also stated that this new policy will not affect posts that are used for meaningful reasons such as missing children reports, fund raising, or legitimate questions.
Posts that ask people for help, advice, or recommendations, such as circulating a missing child report, raising money for a cause, or asking for travel tips, will not be adversely impacted by this update.
Finally, in the coming weeks, those who consistently abuse the Facebook news feed by creating these types of posts will receive Page level demotions. Page level demotions will be rolled out in a few weeks in order to give Page owners time to adapt to these new policies.