With the launch of Amazon Prime Day, many users are complaining about Amazon.com outages where they are unable to login to the site, getting errors that shows dog images, or links just redirecting you back to the same page.
This is causing many people to jokingly detail all the savings they are receiving from Prime Day, simply because they are unable to buy anything.
BleepingComputer has been able to confirm some of the reported issues such as the links on the Prime Day homepage performing circular redirects back to the same page and the web site and Amazon app constantly displaying error pages with dogs on them stating that "Sorry something went wrong on our end" as shown below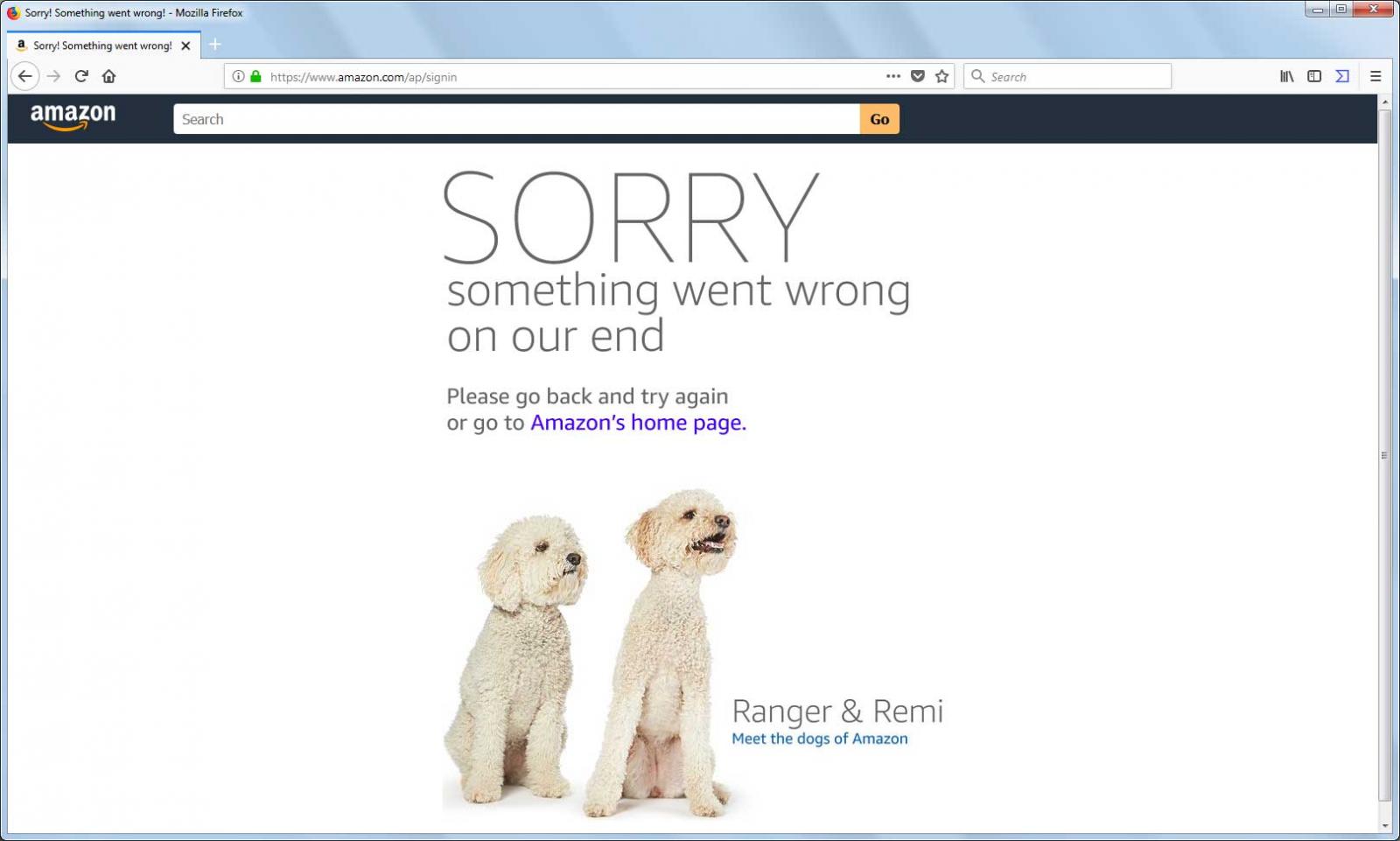 Mobile users are also encountering the same error pages being displayed in the Amazon App and for the App to simply sit there with the circular activity image being displayed forever.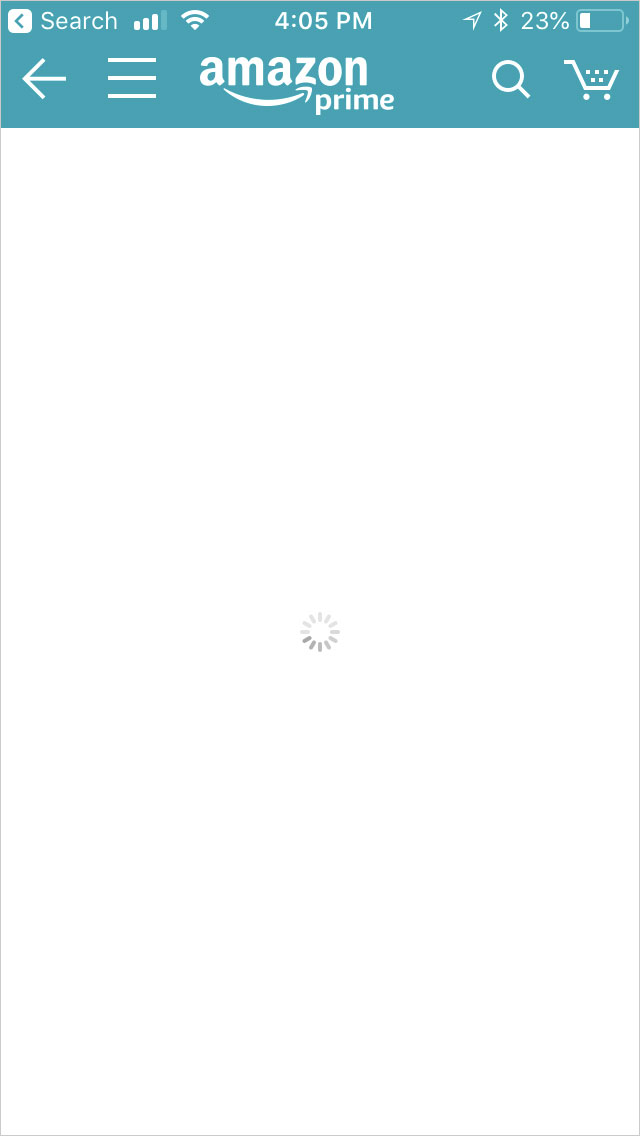 The only consolation is our wallets are less empty and we get to see a constant constant stream of cute dogs that belong to Amazon employees on these error pages.
Amazon has responded to our queries regarding these outages with the following response.
"Some customers are having difficulty shopping, and we're working to resolve this issue quickly. Many are shopping successfully – in the first hour of Prime Day in the U.S., customers have ordered more items compared to the first hour last year. There are hundreds of thousands of deals to come and more than 34 hours to shop Prime Day." – Amazon spokesperson