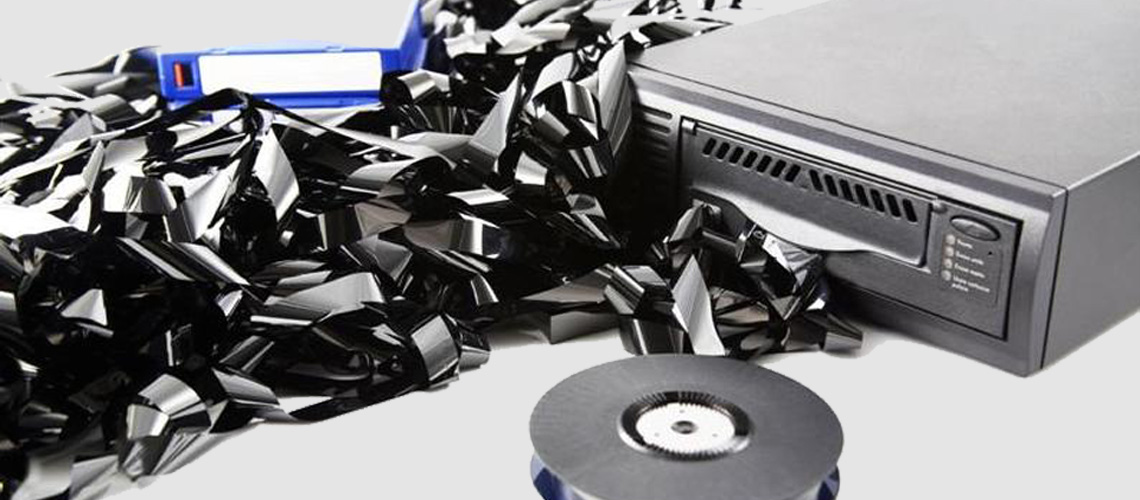 UK domain registration and hosting provider 123 Reg is not having a good day. Yesterday, 123 Reg had a hardware failure that led to their client's losing data. To make matters worse, their backups appear to b e from August 2017, with left customers complaining about missing files and lost development work.
"We're the UK's #1" is how 123 Reg describes themselves on their web site, but from the angry tweets that have been coming in over the past 24 hours, it appears that some customers don't feel this is the case. This all stems from an outage that began yesterday and led to customers finding that files on their web site were restored to older versions. .
In responses to these tweets, 123 Reg's support account has confirmed that some sort of failure occurred and that the latest backups were from August 2017.
It gets even worse when a hosting provider has to ask a customer if their web site developers have a local backup of the site.
When BleepingComputer reached out to 123 Reg for comment, we were told:
"Yesterday (Monday 5th March) morning, a hardware failure on one of our servers led to a small number of customers' websites being offline. Following attempts to restore these websites, regrettably, some returned to earlier versions or lost some content on their sites. Our service teams are continuing to help customers restore from their own backups. 123 Reg would like to apologise to all customers affected."
While the 123 Reg Help Twitter account is working overtime, customers are obviously upset that 123 Reg has not been proactive in notifying them of this failure and had to learn about it on their own.
For example, when we asked Nick Shaw, a web developer who has a client hosted as 123 Reg, about whether he had received a notification, he told us "No notifications at all, I sent a support ticket which is so far unanswered, only response has been on twitter. I saw one message they've tweeted to someone saying they're going to contact those effected with options, but all I've received is those replies to my tweet.".
It was also pointed out that 123 Reg's service status page contains no information regarding this issue. All it states is that there was an outage yesterday and that the affected websites should be back online.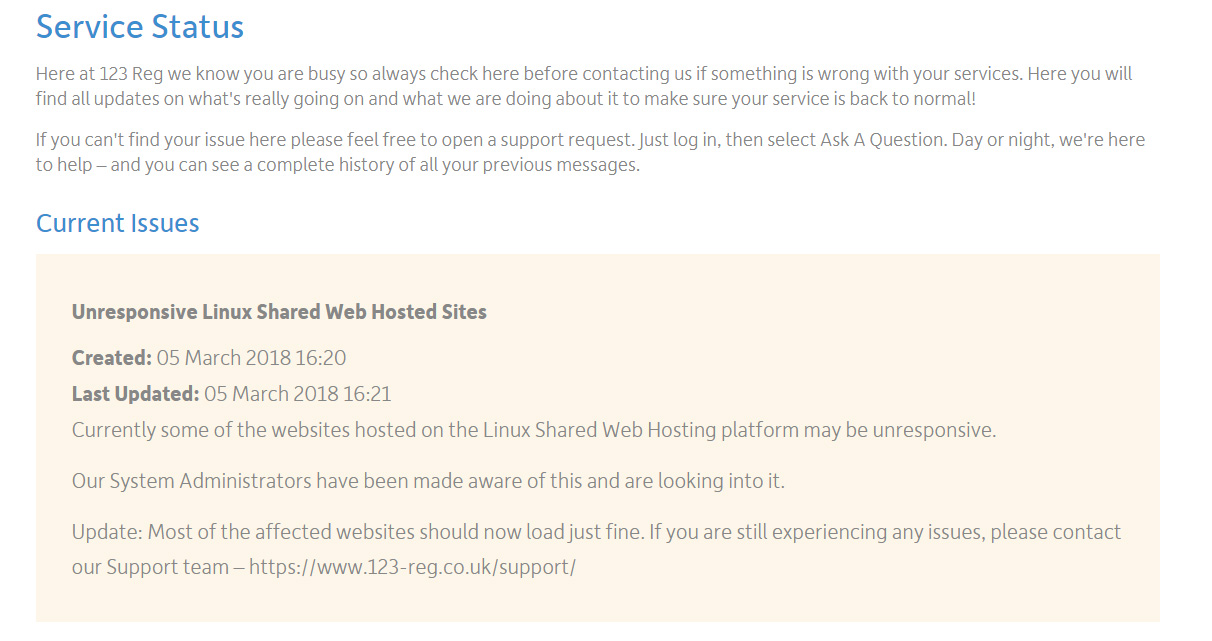 At this time, it has not been confirmed what 123 Reg plans on doing to compensate their clients. We will update this story as more information is available.