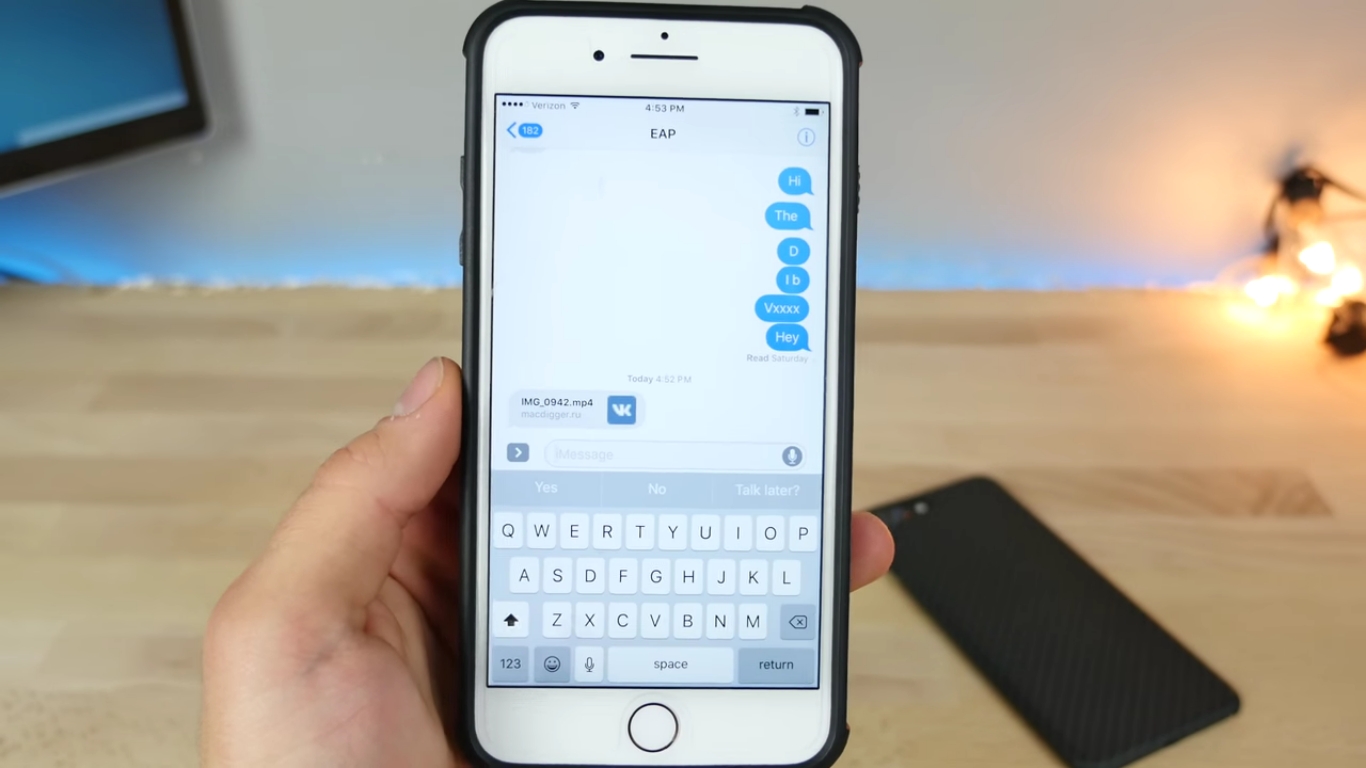 A link pointing to a video hosted on the VK.com Russian social network can crash almost all iPhones running iOS versions as early as v7.
This link and its consequences come to light after YouTuber EverythingApplePro uploaded a video detailing its actions yesterday. The problematic link is:
https://vk.com/doc9732001_439143039?hash=01ec13630a10030bea&dl=2cde6a532028d603af
The above URL leads to a likely corrupt MP4 video file that causes the iPhone's processor to go into overdrive and eat up all available resources.
Most iPhones slow down and then completely freeze
On more modern phones, it usually takes a few seconds before the phone starts to slow down, eventually freezing the device. On older iOS devices and iOS versions, this happens almost instantly.
At the time of writing, the only solution way to recover your phone is to perform a hard reboot. You can do this by simultaneously pressing the Power and Volume Down buttons on the iPhone 7, and Power and Home button on older models.
Since the MP4 video can be downloaded and hosted on other sites, it's probably a good idea not to access random links you receive from your friends these days. You might end up being the subject of a prank.
If you're one of the people that think it's fun to prank your friends, EverythingApplePro has a piece of advice for you: "I wouldn't recommend you guys do this because we still don't know if they're any worse adverse effects to this." So unless you're willing to pay for ruining someone's device, better not share the link.
EverythingApplePro is the same YouTuber that last week discovered you could bypass iPhone and iPad lockscreen passcodes using Siri.