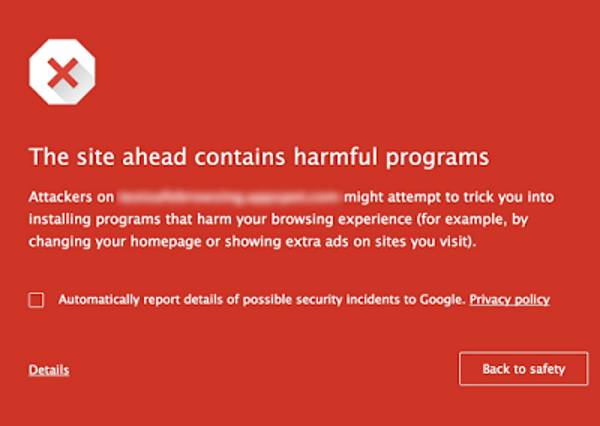 Google said today that starting March 31, 2017, Safe Browsing will show a special message if the user is attempting to download software known to modify Google Chrome settings, or attempting to inject ads in the user's browsing experience.
According to Google, the Chrome settings changes for which Safe Browsing will show notifications on macOS include the "manipulation of Chrome user settings, specifically the start page, home page, and default search engine."
Google recently released a special API named the Chrome Settings Overrides API that Mac developers can use when developing apps that interact with Chrome browser settings.
"From here on, the Settings Overrides API will be the only approved path for making changes to Chrome settings on Mac OSX, like it currently is on Windows," said Google engineers Kylie McRoberts and Ryan Rasti. "Also, developers should know that only extensions hosted in the Chrome Web Store are allowed to make changes to Chrome settings."
This means that beginning April, macOS users should expect to see a rise in the number of Mac apps, Chrome extensions, and websites flagged by Google's Safe Browsing, as not all use the new API, or are distributed via the Chrome Web Store.
The same warning, pictured above, will also be used to mark Mac apps and websites that engage in unwanted ad injection.
Google already shows similar warnings via Safe Browsing for Windows users.