On the 32st May I posted a topic in this forum. See below address for reference. As yet I haven't received a single reply, and the errors just seem to be getting worse.

http://www.bleepingcomputer.com/forums/t/94186/outlook-not-opening-error-event-viewer/

Right now, I have switched to IE7 as Firefox keeps crashing. I don't nkow if this forum can effectivly assist in this issue or whether there are other help forums. The Firefox and Outlook forums have yieled no help whatsoever, so if anyone can help me, I would be more than grateful.

In addition to the contents of my first post of 31st May, here are the latest and ever growing errors.

I am firstly going to list all the issues, and then provide screenshots to help.

NB - I have run through all the suggested problem solving suggestions incl,
Ccleaner,
Disk Cleanup,
Disk Defragmentation but it didn't seem to defrag properly. (see below for Log.)
Updated all anti virus / spyware and run each one
DISK DEFRAGMENT LOG
Volume Windows (C:)
Volume size = 37.26 GB
Cluster size = 4 KB
Used space = 30.96 GB
Free space = 6.30 GB
Percent free space = 16 %
Volume fragmentation
Total fragmentation = 21 %
File fragmentation = 40 %
Free space fragmentation = 2 %
File fragmentation
Total files = 80,748
Average file size = 488 KB
Total fragmented files = 7
Total excess fragments = 30,029
Average fragments per file = 1.37
Pagefile fragmentation
Pagefile size = 672 MB
Total fragments = 1
Folder fragmentation
Total folders = 8,448
Fragmented folders = 1
Excess folder fragments = 0
Master File Table (MFT) fragmentation
Total MFT size = 127 MB
MFT record count = 89,574
Percent MFT in use = 68 %
Total MFT fragments = 4
--------------------------------------------------------------------------------
Fragments File Size Files that cannot be defragmented
4 21 MB \Documents and Settings\Nat\Local Settings\Application Data\Microsoft\Outlook\Outlook.pst
449 326 MB \Documents and Settings\Nat\My Documents\My Pictures\Presentation 1 - Before & After.avi
23 400 MB \Documents and Settings\Nat\Local Settings\Application Data\Google\Google Desktop Search\rpm.cf1
996 1.19 GB \Documents and Settings\Nat\My Documents\My Pictures\Microsoft Clip Organizer\New Folder\Presentation 1 - Before & After1.avi
28,534 1.48 GB \Documents and Settings\Nat\My Documents\My Pictures\Microsoft Clip Organizer\New Folder\Presentation 2 Renovations.avi
13 9.00 GB \Documents and Settings\Nat\My Documents\My Videos\06.mpg
NB - I have posted to the HJT Forum earlier today.
THIS ALL RELATES TO FIREFOX

1. Very slow to load new tabs
2. Freezes between loading tabs
3. Font, Graphics, layout etc totally messed up
4. Web pages load too big so have to use the horizontal scroll bar
5. Registry Editor does not correlate to
6. Command Prompt errors (similar to regedit)
AVG7 Core serious errors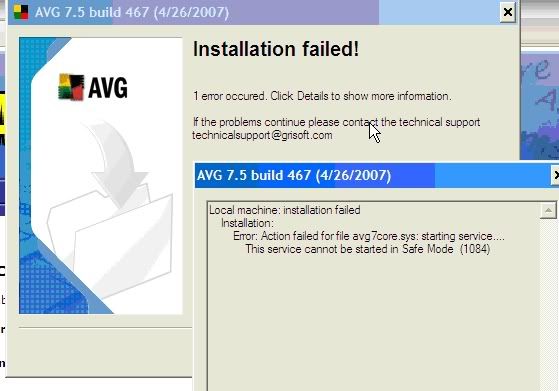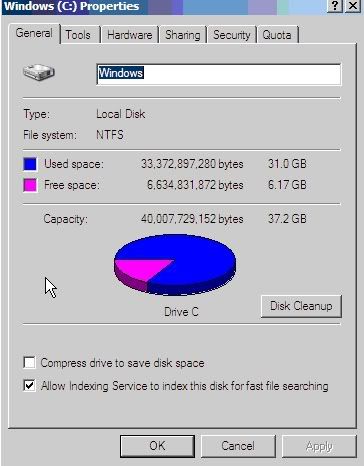 Should the Compress box be checked ??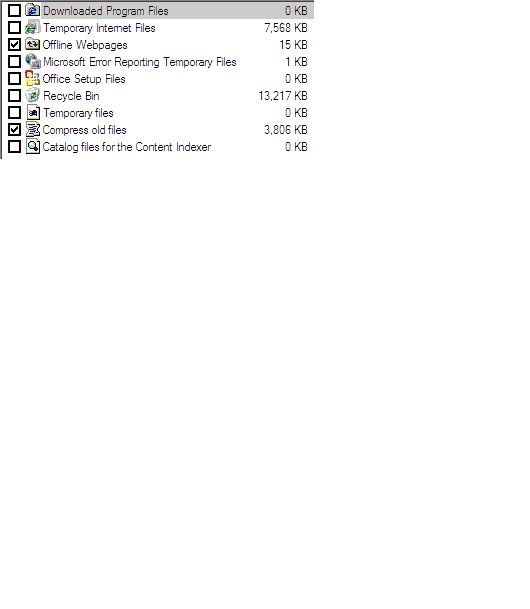 This seems to be a huge amount??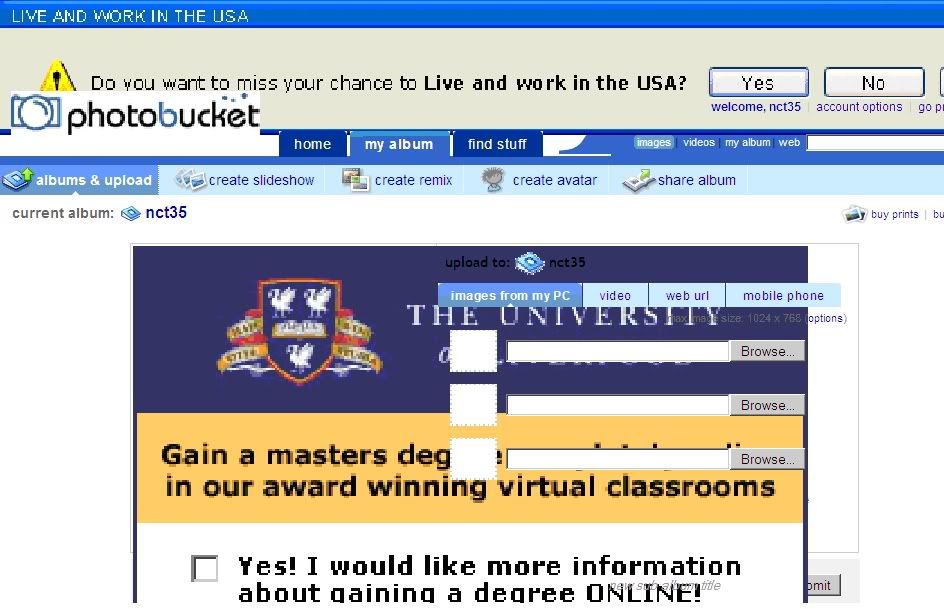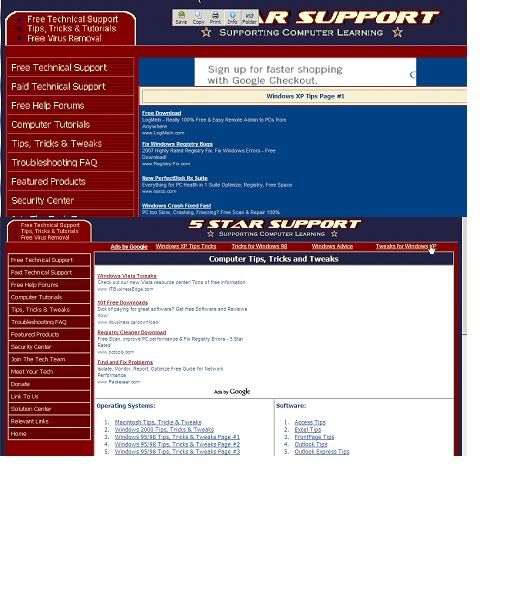 Top one is Firefox bottom one IE7