Hello,
Last night, I kept seeing this window pop up.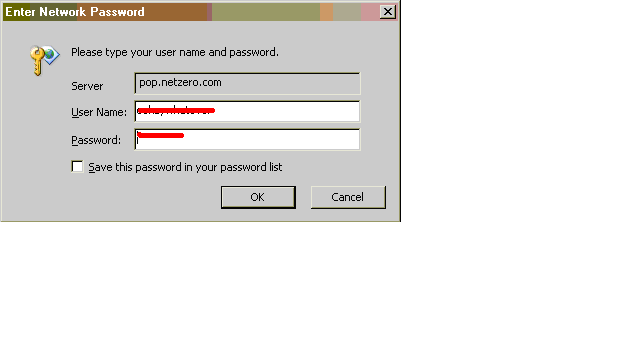 After continuously checking the "Remember this password" checkbox, I still kept getting it. I looked in my "E-mail Accounts" to verify my user settings there. They're all fine. The box is even checked there for remembering my password.
Could someone tell me why I keep seeing this when I try to download all my mail (POP3) from NetZero? It is really annoying.
Thank you.