I notice that quite a number of people using MSN Messenger/Live Messenger who have clicked on this following link:
hxxp://www4.imtrack.com/member.php?msn=<yourmsnemail>
where <yourmsnemail> is equal to your MSN email address.
Will download a file onto your computer and your MSN will also automatically PM the people on your list with the above link.
I myself have also received this message from my friend list. Image below.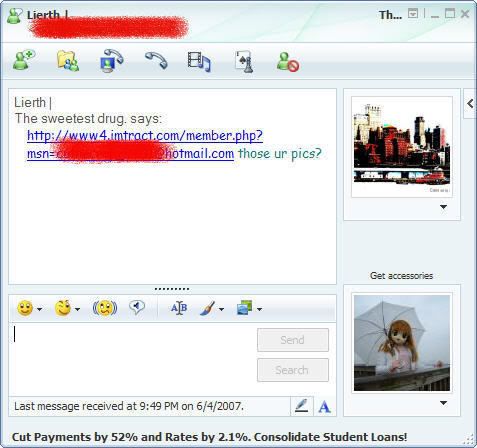 There is a thread in Kaspersky Forum >
Here
, but not sure if it is the same.
It is also included in the
VirusList
website.