I know most people have a basic home network (Probably just a modem or a modem with a router) but I like looking at pictures of more intricate systems.
Here are a couple pictures of mine
Please note that there is a printer hooked up to the main family computer that does printer sharing for all windows computers
The Family computer and my laptop both run Windows XP Home and the servers run Ubuntu Linux
Computers in my network
Family Computer (Pentium 4 3.2 GHz, 1 Gig Ram)
My Laptop (Acer Aspire 5040)
Ubuntu TeamSpeak Server (Old Pentium II 450 I picked up for 20 bucks)
Going to be File Server (Need to get a few scrap parts soon but it's a pentium II 233)
Also there is an XBOX 360 hooked up
The Networking Stuff
Linksys WRT54GC (Wireless Router)
Dell PowerConnect 2016 (16 port switch)
D-Link DI-604 Router
RCA Modem from my cable compagny (Also VoIP for the house)
Pictures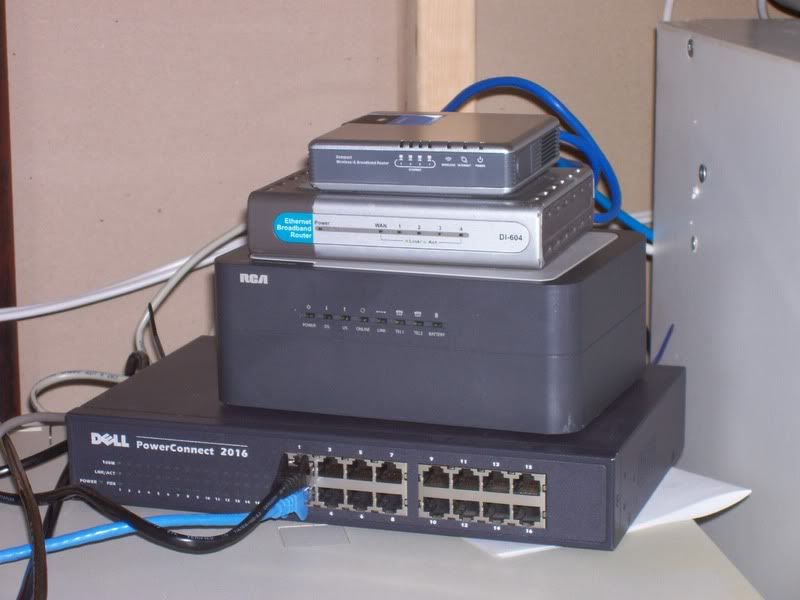 Linksys on top, followed by the D-Link, then the modem, then the switch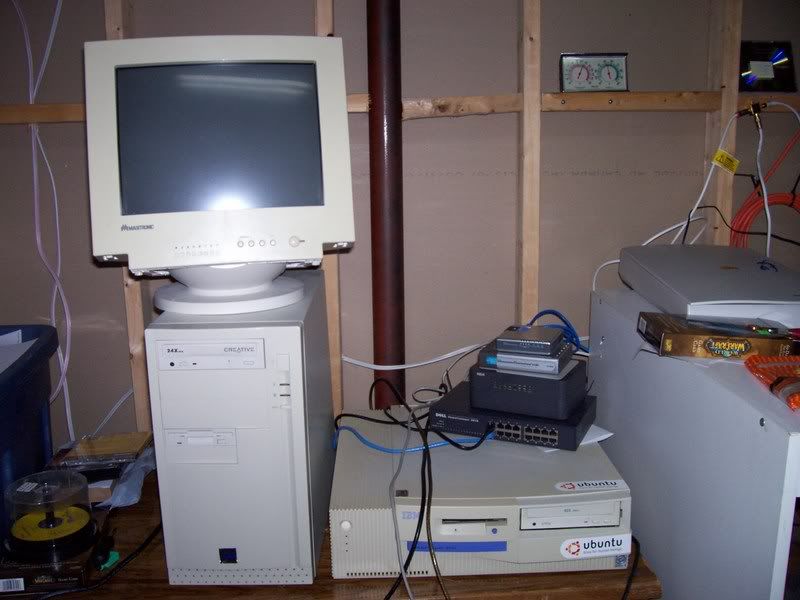 Under the pyramid is my 20 dollar 450 old IBM (built for life
) and beside it is my old 233
P.S. Hoping to pick up a couple more old junkers from friends that bought new computers or maybe picking up a couple more at 20 bucks and having a little bit more fun with them
( I got the switch for them
)
Moderator Edit: Moved topic to more appropriate forum, and added the topic descriptor asking for pictures. ~ Animal
Edited by Animal, 31 May 2007 - 02:02 PM.