I'm not sure if this would be the right forum for me to post.
I would like to point out to the Admin/Mod that the search function after upgrading seem to cause some problem to me. (not sure about others)
Apparently, the search function is in good condition, it does search what you wanted. Then the problems comes in.
By plain typing, it might not show out what I meant by it. Thus, I'll be showing with images.
For example, right now I'm in the search page and I key in the word that I want to search for.
In this case, I've used Malware.

After I click the search button, it returns me with the results which is good. Now, let's concentrate only to those threads which are over one pages.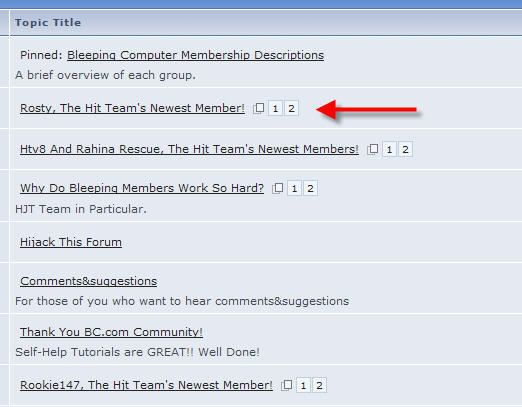 Well, click on the link "Rosty, The Hjt Team's Newest Member!". It shows Page 1 of 2 isn't it.

Now, if I want to view page 2 and I click on page 2. It does not direct me to page 2. Instead, the page refresh and stays on page 1.
Now
, If I navigate the forum right from the index page. I will be able to get to page 2 without any problem. Just that it does not get to page 2 if I used the search function.
Hope that my explanation is clear. If it is a bug, then I am glad that this might be some help for you guys. Else, is it that it's only me that getting this problem and how do I solve it?