Folder settings are not staying when using "BROWSE" or "UPLOAD" from websites... For example, I am trying to work on my website and upload a ton of images which I actually need to see as Thubmnails, but every time I exit the Browse window and then go back to upload another image, it switches back to Detail View. It's getting very irritating and wasting my time...This worked before and I do not know why it is not working any longer. Folder settings when going through folder on my computer seems to remember. HELP?
This is how I want it to look EVERY TIME...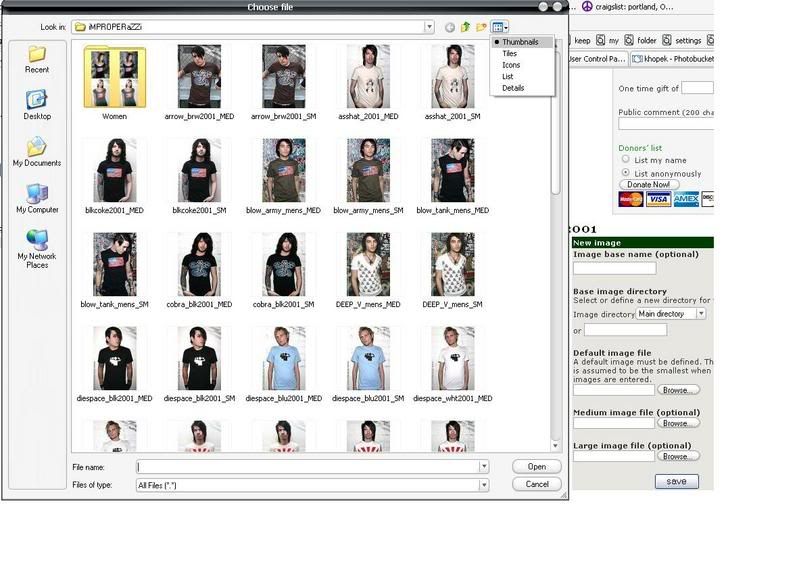 This is what it goes back to EVERY TIME...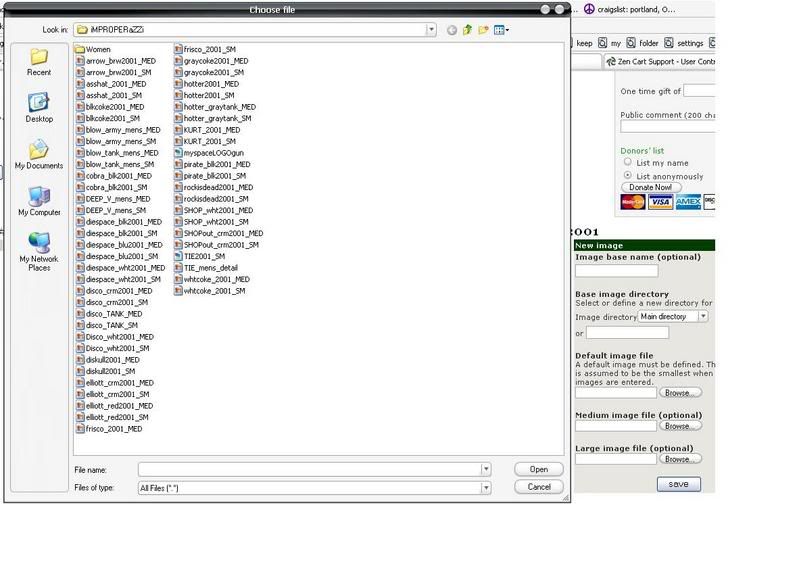 Edited by khopek, 12 May 2007 - 06:59 PM.