Have just downloaded a free 30-day trial of the System Mechanics diagnostic. Here is the result: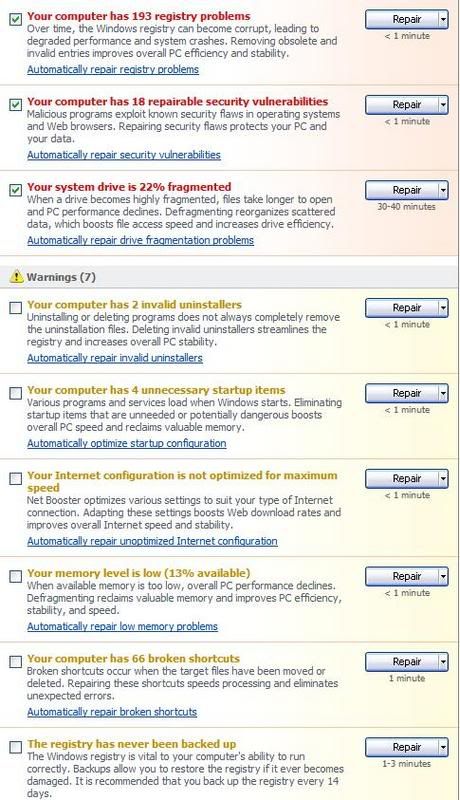 Am a bit nervous about proceeding with the suggestd fixes. Have done all the good security stuff recommended by the Bleeping folks ..including disabling of active-x w/out a specific "go" from me.. . so am surprised at results of the initial scan; for example, the "18 repairable security vulnerabilities".
How does one decide what to go for, versus not, when it comes to System Mech? Could I goof myself up big time if I say 'yes' to all suggested repairs?
Moderator Edit: Fixed BBCode error to allow image to be embedded in post. ~ Animal
Edited by Animal, 23 April 2007 - 12:41 AM.