Hi everyone, this is my first post here. I've been looking around trying to find a solution to get rid of Windows Defender but have had no luck. I'm pretty sure I had the beta version, so I tried all the suggestions with no luck.
When I first boot up my computer I get:
Application failed to initialize: 0x800106ba A problem caused Windows Defender service to stop. To start the service, restart your computer or search help and support on how to start a service manually"
So, after that I try to uninstall it and I get this: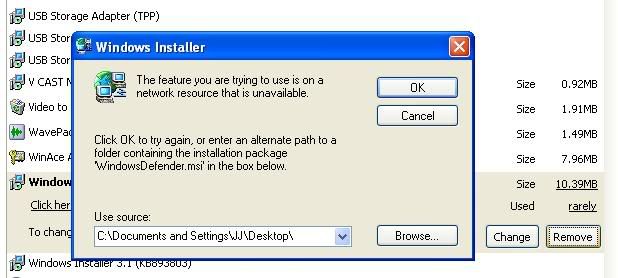 Followed by this: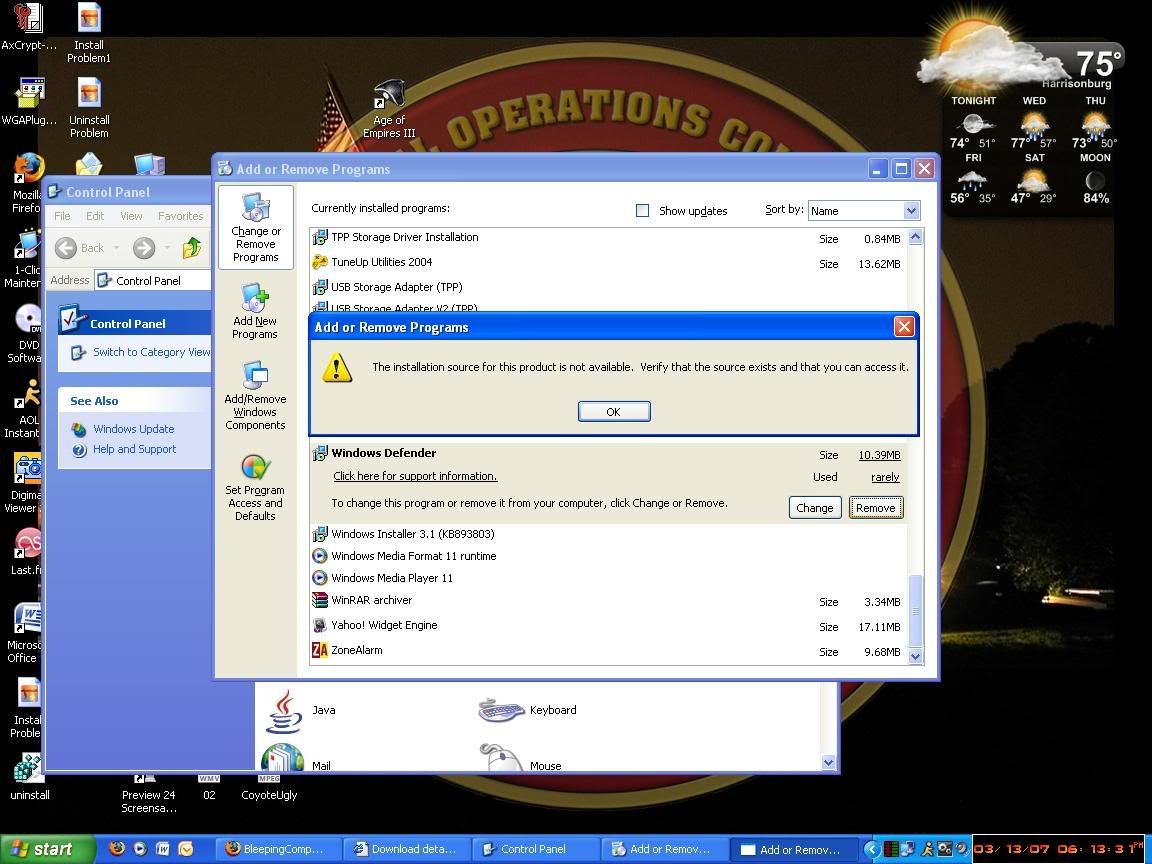 Then I tried to reinstall and I get this: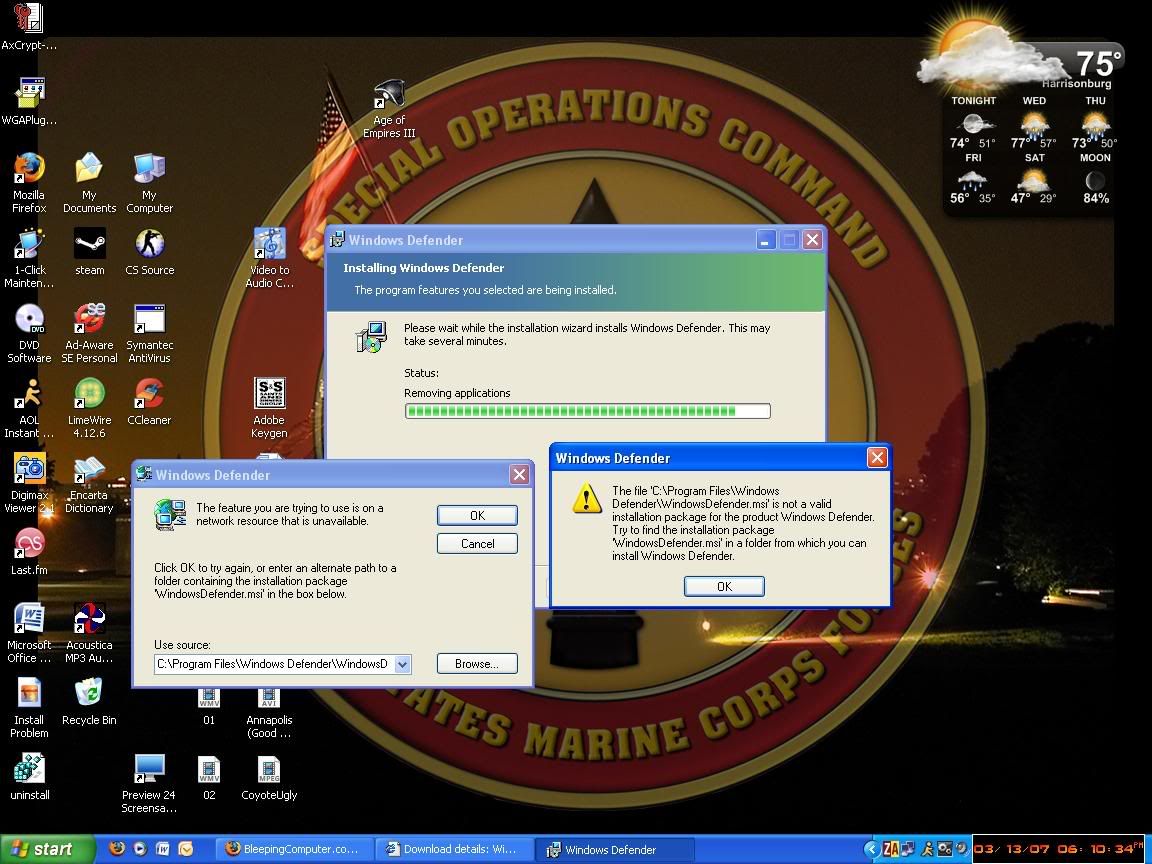 Followed by this: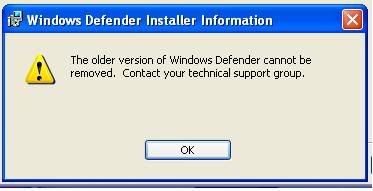 I really have no clue what to do......I did a registry edit too and that didnt work.
Any help would be greatly appreciated.
-Jake
P.S. if it helps, I'm running XP Pro SP2. And here's whats in the program file for Windows Defender: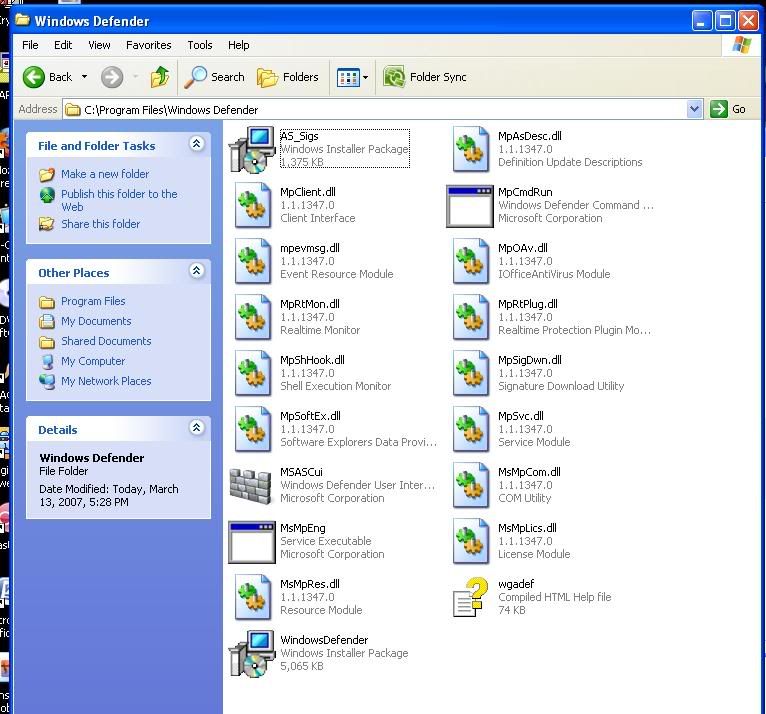 Moderator Edit: Moved topic to more appropriate forum. ~ Animal
Edited by Animal, 13 March 2007 - 09:29 PM.