Ok, i came back from my spring break today (back to my computer in my dorm), and it seems to be incredibly slow. I checked the system information, and i noticed that my physical memory is NOWHERE NEAR what it usually is...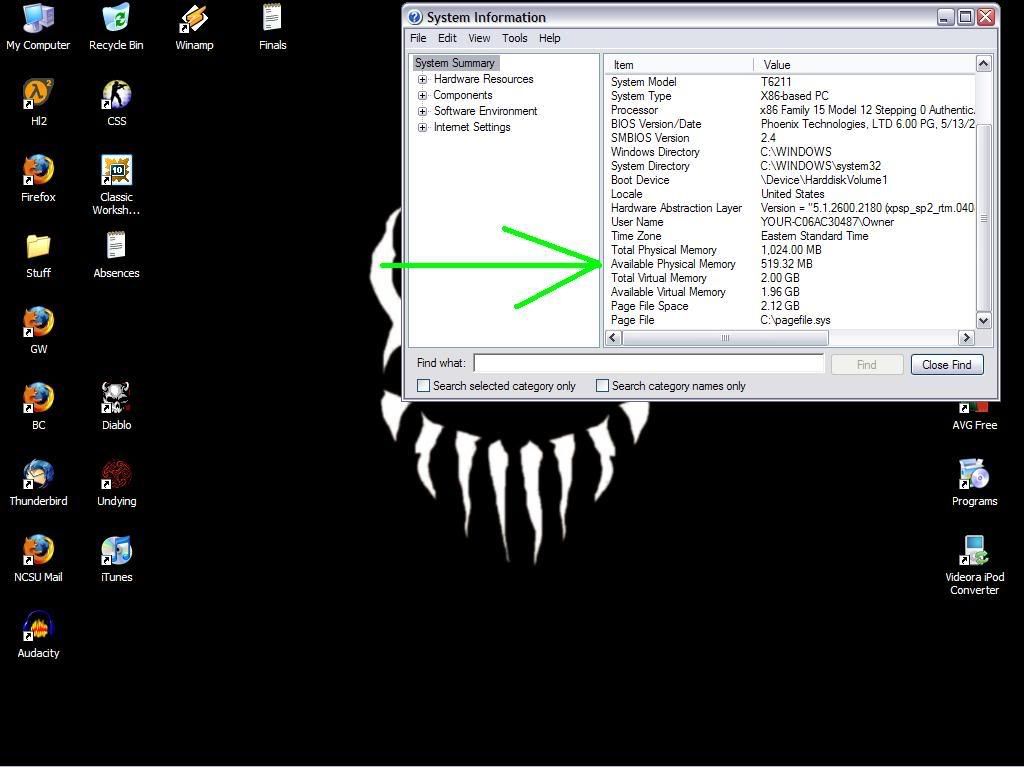 It's usually around the 800/900 mark. There are no other programs running besides the system information and GAIM, and all the running processes look clean, meaning there's nothing out of the ordinary in the process list. It's weird, because i just came back from spring break, and it's incredibly slow.....
Would the power source have anything to do with this? For some reason, an outlet in the wall is jacked up, so i have my computer plugged into a multi-socket surge protector, and THAT surge protector plugged into another multi-socket surge protector, and that plugged into the wall. Would that be what's causing the slow-down? If not, what are some other explanations? It's been turned off for a little over a week, and there's no programs running that would destroy the resources...
Thanx in advance for any reply...
EDIT
: It seems my CPU usage is abnormally high as well, and fluctuating like crazy. It's either in the 90's % or up and down from 80% to 20%.... I've also tried restarting MULTIPLE times, and it seems my internet connection randomly works at start up..... i can't pinpoint what's causing it to connect or not connect, but it does sporadically....
Edited by Heretic Monkey, 11 March 2007 - 08:06 PM.