FLATULANCE!!!!!
Hey everyone this is my first game
Ok, this is a game that passes through the bullitins ALL the time in myspace and i LOVE IT!!!
although the word used is usually A-LOT MORE naughty, but i think this one i've chosen is JUST as good!
The title basically says what you gotta do, just take ANY film and replace one word in the title with the word FLATULANCE ha haha follow this by the actual title of the movie so we all know what your on about...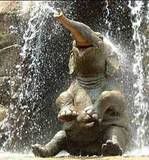 CANT WAIT to read all your answers, i'm sooo excited
nn23
Edited by nn23, 27 February 2007 - 12:56 PM.