Hi Happy new year 2007 to all
I got this pop up message from Spybot Search & Destroy whenever I start my PC.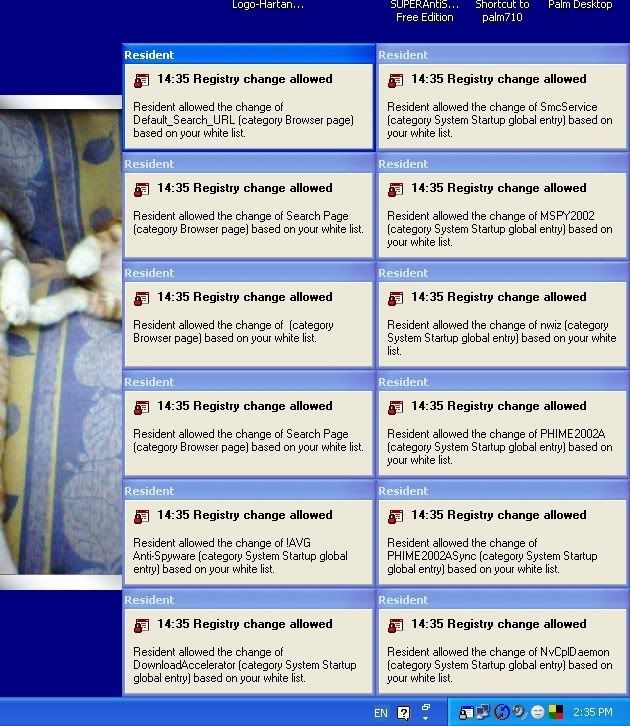 May I know where can I find the 'white/black' list from Spybot?
And tell it to accept it, so this pop ups will never show again.
I cant really recall what I have done to my pc, but I guess I have installed and uninstalled some programs recently.
I was trying to come to this forum abt this early, but I have difficulties logging in, the connection is bad (due to earth quake in Taiwan)
Thanks in advance for help.