Hi all and Happy New Year,
I'm hoping you can help with a problem a member at my forum board has with his PC.
His PC specs is:
Microsoft Windows XP
Professional
Version 2002
Service Pack 2
AMD Athlon ™ XP 2600+
1.15 GHz 256 MB of RAM
Screenshot: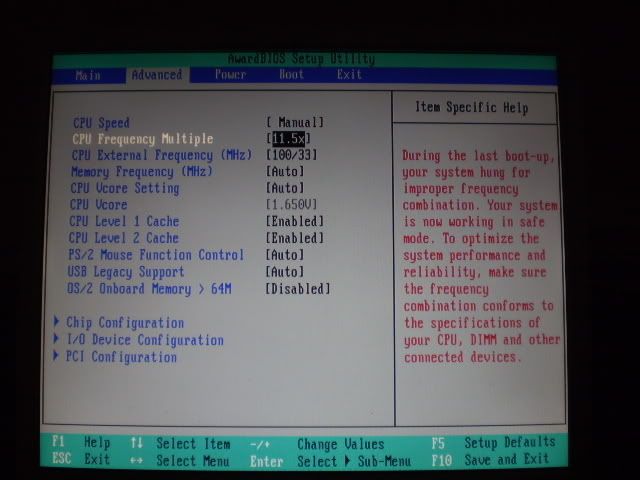 He has already tried resetting all to default and his PC apparently was ok for a while. Then in the space of half an hour it crashed three times. He also mentioned that a few weeks ago, a warning notification Window popped up but disappeared quickly before he could see what it said.
All he caught was the words "driver", which leads me to suspect that Drivers on his PC needs updating? He is totally computer illiterate so I apologise if information is thin on the ground but I'm hoping the elaborated info I've given will help pinpoint what the cause of his problem is!
If anyone could advise I'd be eternally grateful. Look forward to your responses.
Please do not hesitate to ask if you require further information.
Many thanks.
PS Apologies to mods if this in the wrong section. I was not sure if it is related to hardware or software?
Edited by quahappy, 02 January 2007 - 05:06 PM.