I'm guessing that this card was bad. I told the owner to try reformating it and see if he could still save images to it (compact flash card), it was for his camera.
I've never seen files like it, and he has no clue where they came from, as he's never seen them before either, and the card itself is only used for the camera.
The last thumbnail that didn't show up said it as "truncated", and couldn't open or move it. The others I had to copy to another folder elsewhere in order to view them.
I was just curious if any one else has ever seen this happen to file names, as I've never seen files be automatically named this before.
I posted here because I figured that Windows XP made the folders and named them (I don't think his camera model creates folders).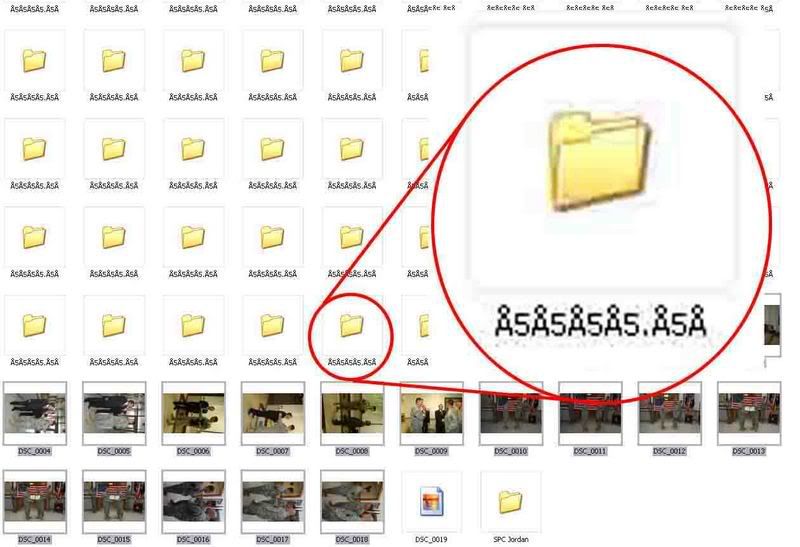 Edited by stevealmighty, 19 December 2006 - 03:03 PM.