Hi guys. This is my first post on this forum. I'm having a little computer-related trouble.
I got myself one of those Nintendo Wiis, and wanted to transfer over some photos and music to it via SD card. I found an old 128mb card that came free with my digital camera and tried it in my Wii, and success, it worked! I then proceeded to plug it into my laptop's SD slot.... and nothing happened. The computer didn't even acknowledge it. This is wierd, because I do have another SD card (broken, the switch on the side broke off and it is stuck on protected,) which when inserted is recognised by my laptop, so what gives?
I thought this could be because the card I'm trying to use is actually a miniSD card with an adaptor, but this shouldn't be a problem, surely! Both my Wii and digital camera accept it, after all...
Here are some pictures of the card and my laptop's SD slot, which has a red outline drawn around it cause' its too dark...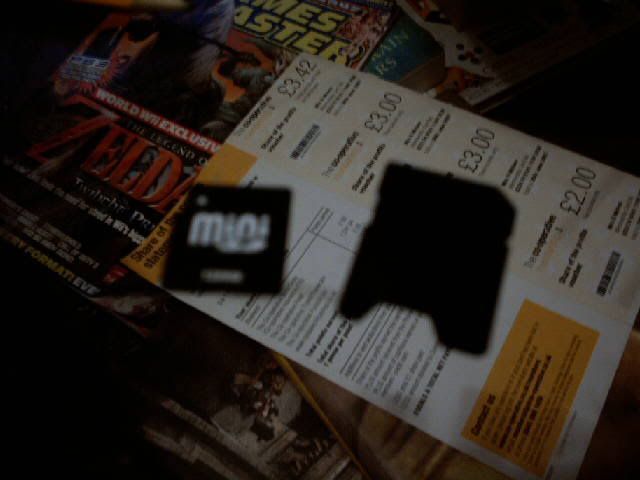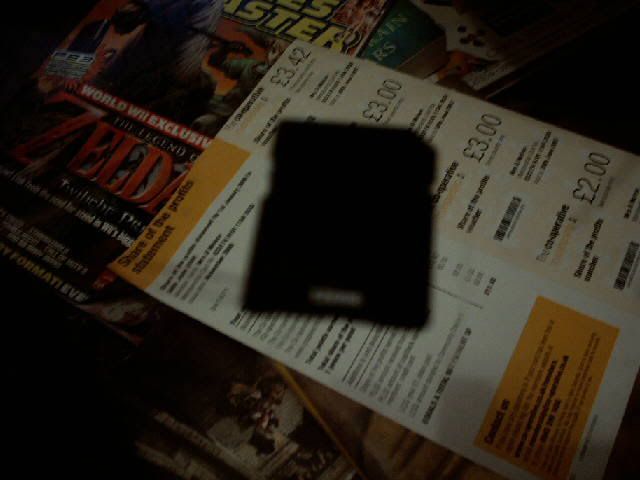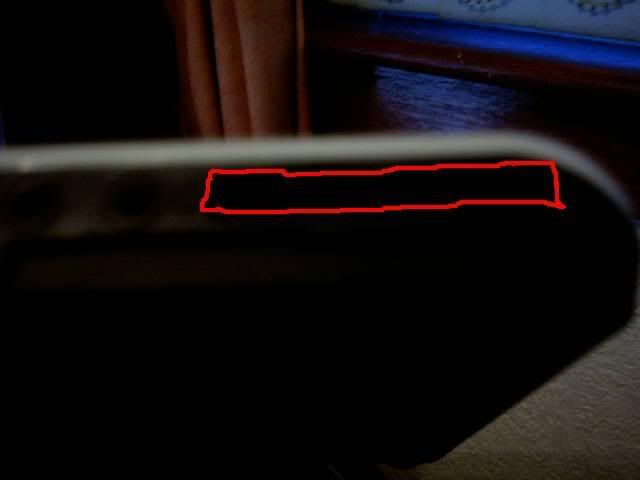 I'm not too good with computers, but even I could figure out that it might be an old driver to blame, so I delved into ye olde control panel, and this is what I found...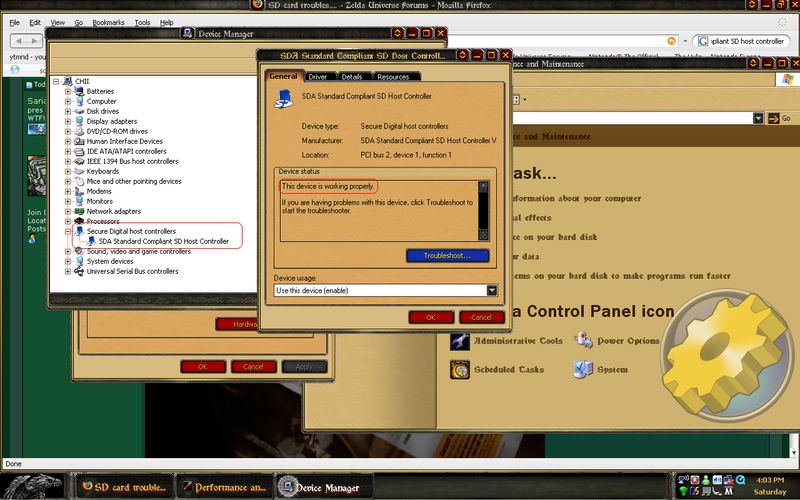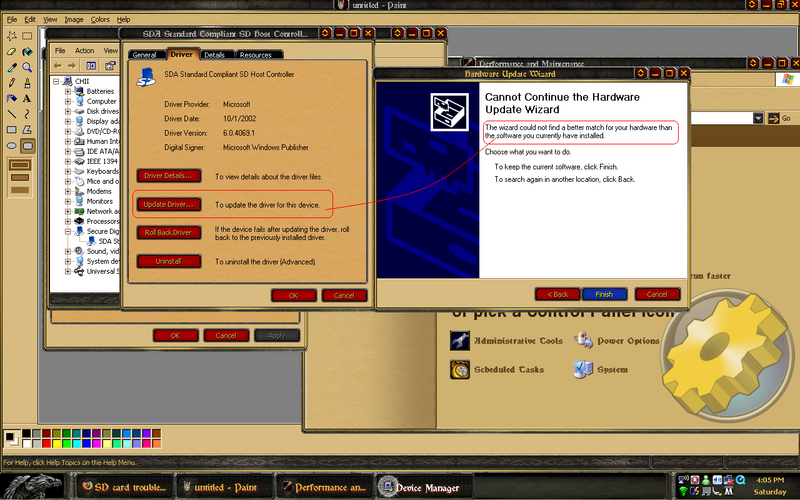 So, does this mean it isn't the driver? Gah!!
What else could be wrong? Surely one of you computer experts can help me out!
-Bekkii