hello everybody,as you see at the description, i have problem with that maleware called smitfraud.Actually it seems harmless since i block its activity with my firewall,but this isn't enough since it gets really annoying at the end....well i tried to finish its existance with Spybot search and Destroy...but it din't do.....also ad-aware deleted some infected files,stinger too
.I also tried that script at safe mode (smitfraudFix) ,but it seems it also encountered a problem,not beeing able to erase a file at a temp-folder and i reboot manually.Spybot while trying to clean the maleware,crashes at the 99% and stands still,not responding...
I post 2 pictures ,from,you might understand something....I don't ....
ty very much for your attention,I'd really like an answer! Any answer....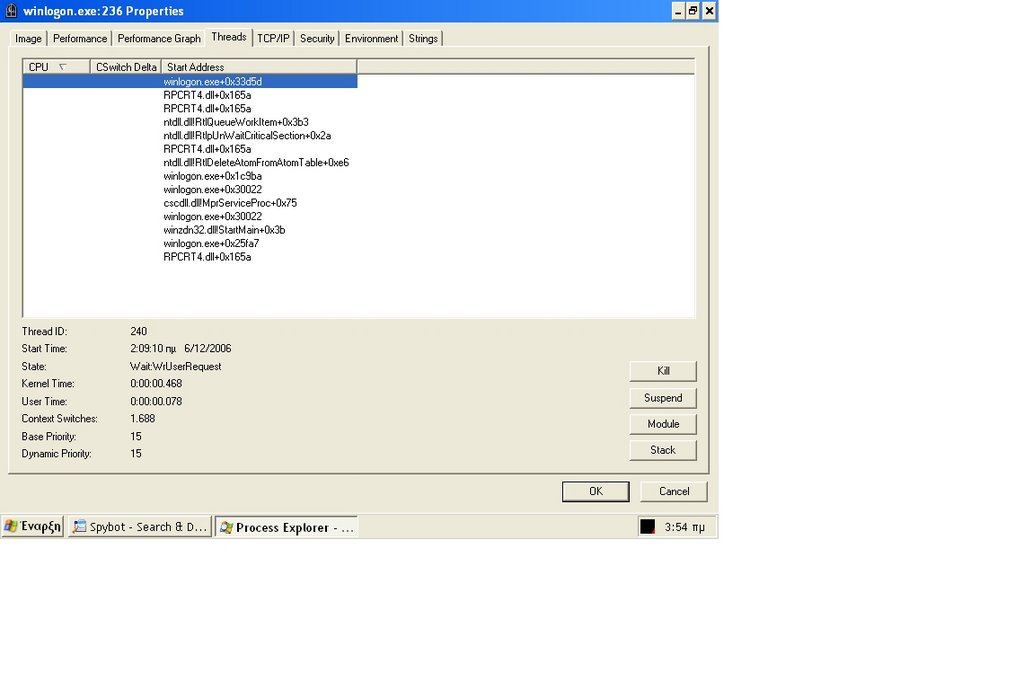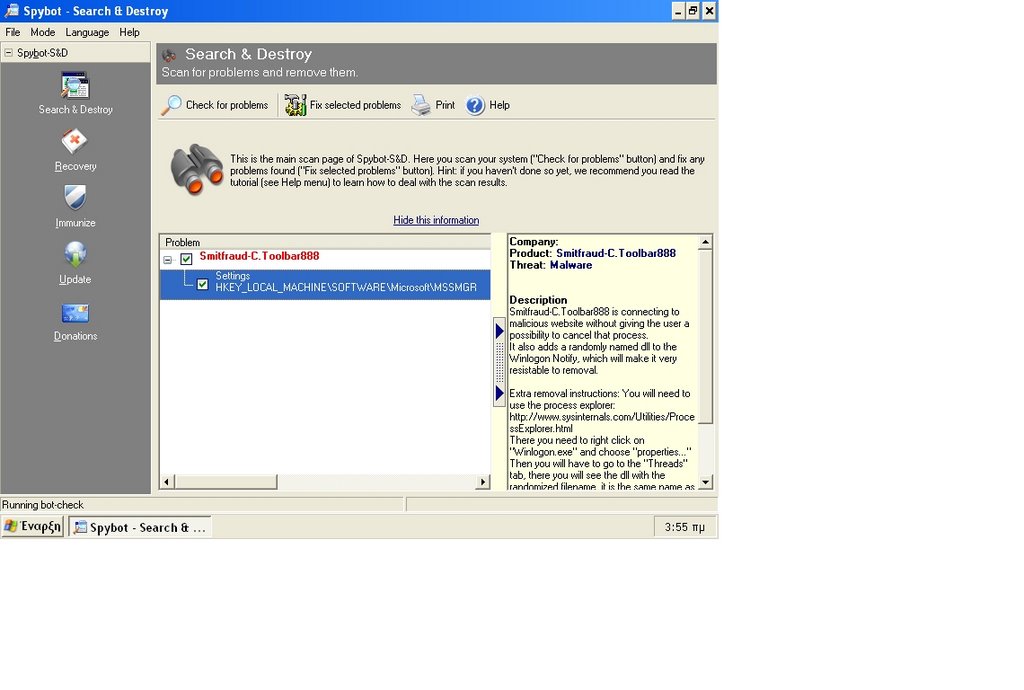 Mode edit: Topic desciption edited to remove profanity.
Edited by quietman7, 06 December 2006 - 11:48 AM.