Hiya
I dont have much info on this but thought it would be good to mention it.
Apparently this link is infecting the msn messenger and hotmail services and once the virus is installed it sends the link to pepole on your contact list.
Once the link is clicked on this box is displayed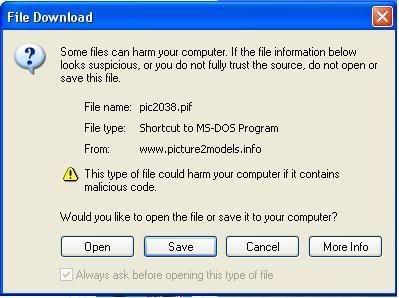 The link looks like this

Has anybody seen or heard anything about this.
Thanks
P.S I hope i have posted this in the correct section.