Hi there.
For a while now my laptop has been infected with the Trojan ZLOB.
When I open internet explorer on my Windows XP Home Edition laptop my hompage is not the one i assigned, instead it shows an isafety page with a pop up telling me that i have a virus and that i should click ok to download a software that can remove it.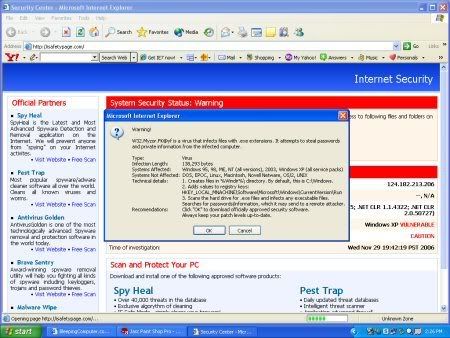 The trojan also hijacks my dns error page with a little bar at the top advertising a program called System Doctor. This has become very annoying as almost every web site i visit it redirects me to the idnserror page then when i click back it redirects me there again and this keeps happeneing until eventually i just give up.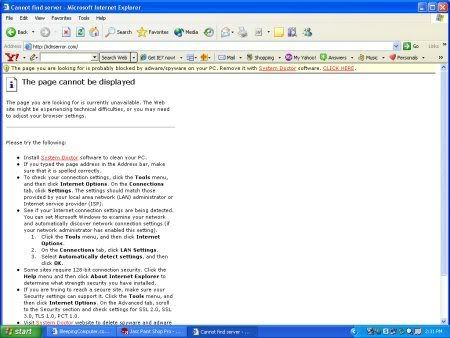 I also get these warnings poping up all the time in the bottom right hand corner of my screen that look exactly like a Windows one would except these tell me I have a backdoor trojan and to click that baloon to download removal software.

This has become very very annoying and I am worried that my laptop is destroyed. I have run VET Anti Virus but it detects nothing of the sort and when ever I try to scan using Ad-Aware or Spybot, halfway though the scan my laptop shuts down on me.
I hope it is not to late and you can help me get rid of this nasty!!!