Hello there good lads.
I have a bit of a problem with my DVD Drive, it just can't find it in "my computer".
I reinstalled windows XP Home edition service pack 2 recently, and untill now I haven't been in need of the DVD drive, so I haven't really noticed it before.
So... "My computer" looks like this now (Its in Danish)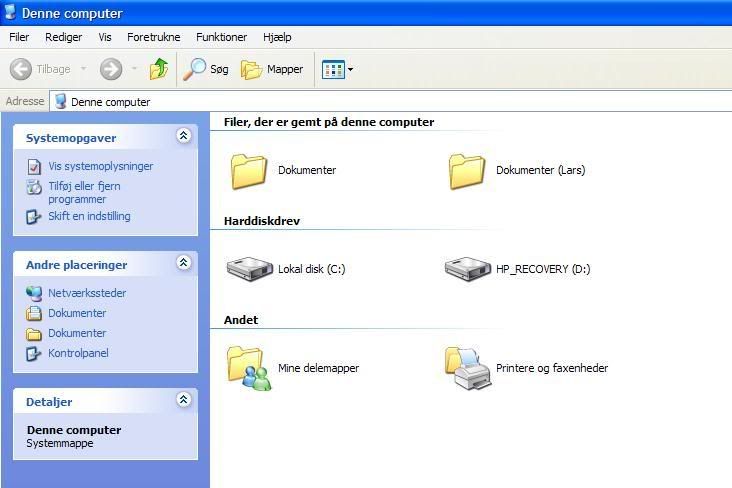 I've already tried updating its driver and reactivating it but it didn't work.