Lately I've had an issue with my graphics card where whenever I don't disable the graphics driver the computer boots into a black screen. Using the computer works such as logging into my user account and sometimes I can get it to briefly show my desktop, however besides the personalization window nothing else shows when opened and when I attempt to open the task manager the screen returns to its black state with a cursor. I noticed that my pagefile.sys had grown to a maximum 61 gigs when i finally booted it up in safe mode (which also works). I believe my computer did this after the 7/12/18 windows update but im not sure. I'm pretty sure that the GPU is fine because techpower GPU-Z works can tell me my graphics card module and everything. 
I have a corsair error that pops up every time I normal boot as well due to having my graphics drivers disabled. Similar to this error.
"Failed to create OpenGL context for format QSurfaceFormat..."
Another thing thats strange is that i seem to be running of my GPU without the driver because I am plugged into my DVI ports from my GTX 760 instead of anything with the intel board.
Any ideas help I've found nothing online with the same issue (other blackscreens were caused by different things)
Direct X also returned no display problems
I can currently normal boot and safe mode boot but I can only normal boot with the Nvidia graphics drivers disabled
What I've tried
Updating graphics driver
Rolling back graphics driver
Rolling back windows update
System Restore (got an error)
System Repair
Memory Diagnostics
What has (sort of) worked
Disabling/Uninstalling graphics driver (allows me to boot in normal mode however my multi-monitor support is gone and obviously the hardware accelleration)
Graphics card info below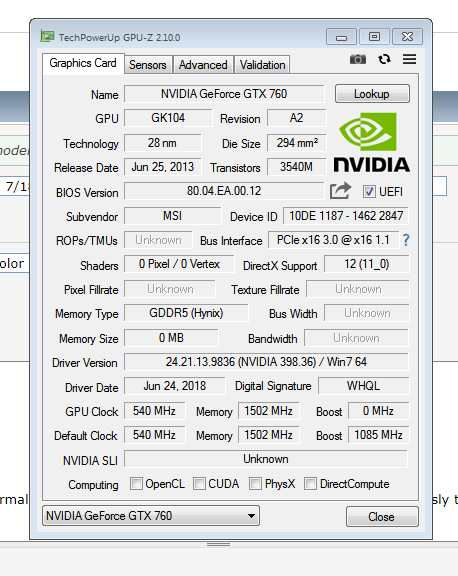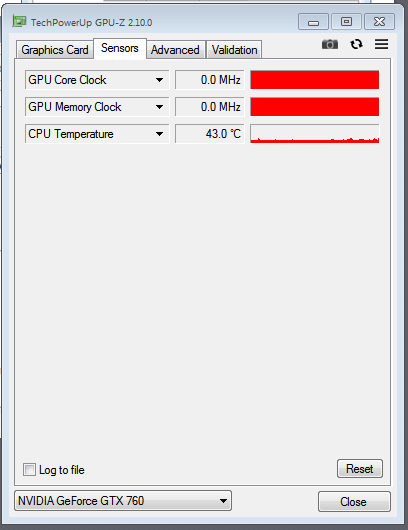 Edited by Pashweetie, 19 July 2018 - 04:11 PM.