Hi all,
I was a victim of cryptolocker few years back and I saved encrypted files to maybe one day I can decrypt them.
My desktop background as I recall was very similar to this. I don't have ransom note note unfortunately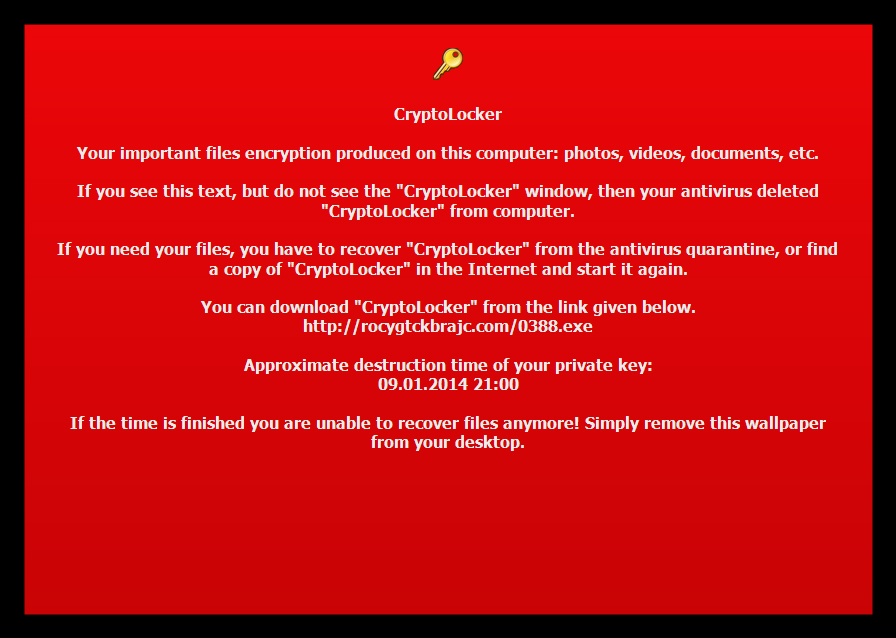 It encrypted pictures of my children and my wife etc... Can I send someone sample file to tell me is there hope to decrypt ?
Thank you very much...