I just plugged in my headphones for some private listening. Apparently, the drivers for these headphones got lost, even though they were working just fine a few hours ago.
Urg. Fiiiiine! I wait for the drivers to re-install themselves. This is what the driver installation looks like: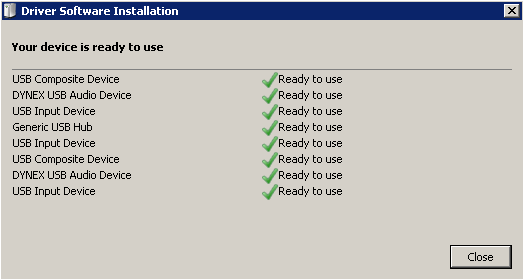 And yet, this is what my sound devices look like in the control panel: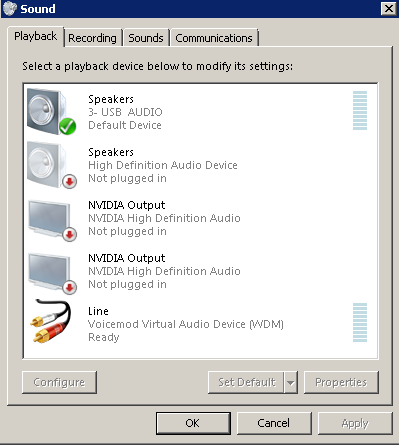 As you can see, the Dynex headphones don't show up at all, and as you may have guessed, the audio still comes out of my speakers not my headphones.
When I plug the headphones in, I can hear a "thump" in the headphones. So I have that going for me. Also, the lights on the headphones light up whenever I plug them in.
Changing USB ports doesn't help. Restarting the entire computer doesn't seem to help, either.
If these headphones are physically faulty, then why is the computer recognizing them only insofar as installing the drivers are concerned? Shouldn't it at least see the headphones in the control panel, even if the audio quality may be coming out a bit awkward?