http://www.abc.net.au/news/science/2018-05-24/three-scientists-talk-about-how-their-faith-fits-with-their-work/9543772
When you ponder the vastness of the universe, the wonder of the natural world, or the mysteries of consciousness, what are you left with?
Are you someone who sees nothing but a material world, the workings of which are just waiting to be discovered by the logical reasoning of science?
Or are you someone who believes there must be a creator, or at least some sort of divine power that gives meaning and purpose to it all?
Some argue that being religious is incompatible with being a scientist — but do they realise the father of the Big Bang theory was actually a Catholic priest, the pioneer of modern genetics was an Augustinian monk, or the decoder of the human genome converted from atheism to Christianity in his 20s?
Scientists these days may be less religious than the average person, but just over half of scientists surveyed in 2009 said they believed in some sort of deity or higher power.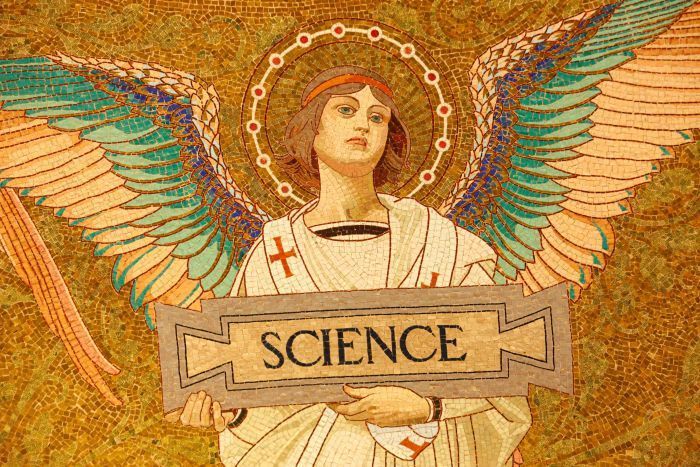 "You have to look at biblical literature from the perspective of when it was written, the original audiences, the original languages, the original purposes … the message that was meant to be conveyed by it," she says.
"The Bible's not a science text."
"We need a God because we need a sense of place and purpose and a sense of something beyond."
militant atheists" like Richard Dawkins have "contributed to the idea that in order to be smart, you need to let go of religion".
http://www.abc.net.au/news/science/2018-05-24/three-scientists-talk-about-how-their-faith-fits-with-their-work/9543772