I have noticed strange behaviour where we I press right-shift and the letter M, nothing happens. This is a Windows 7 PC. It doesn't affect any other key combos. I have tried to unplug both the wireless received and the mouse receiver. It is a Microsoft Sculpt keyboard/mouse combo. Here is a photo. The drivers are fine. Any other suggestions?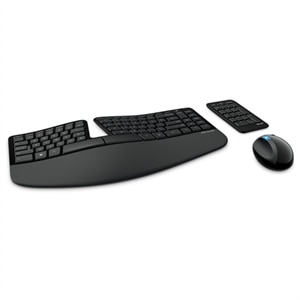 Edited by hamluis, 07 April 2018 - 08:15 AM.
Moved from Win 7 to External Hardware - Hamluis.