Hi,
I got a notice on my computer that I was running out of space and had only 50mb left (I know, pretty bad..hadn't checked in a while), and so I cleaned it up a bit. However, after running WinDirStat and cleaning what I could, I have still 271.9gb in use out of 445. WinDirStat shows that I have Users taking up 73gb and my computer setup user as 87gb, which is odd because when I go through my Users, it's just using my administrator account to shortcut to my files. It's hard to explain so I'll add an image: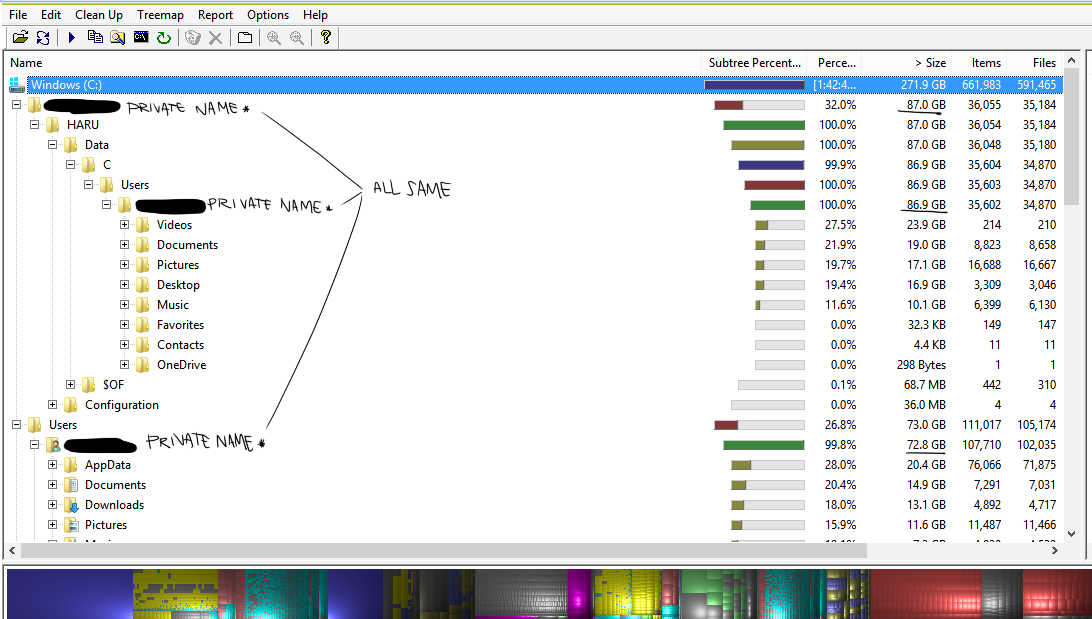 It looks to me like I have double of my personal files but I'm not sure, is it supposed to be like that and I'm overthinking it? 
Running on a 64-bit 4gb RAM HP 15 Notebook PC if it matters 
Ty!