For a great many YouTube videos (but not limited to them, others do it, too) if I'm viewing them in Firefox (whether embedded or not) they appear much like the following: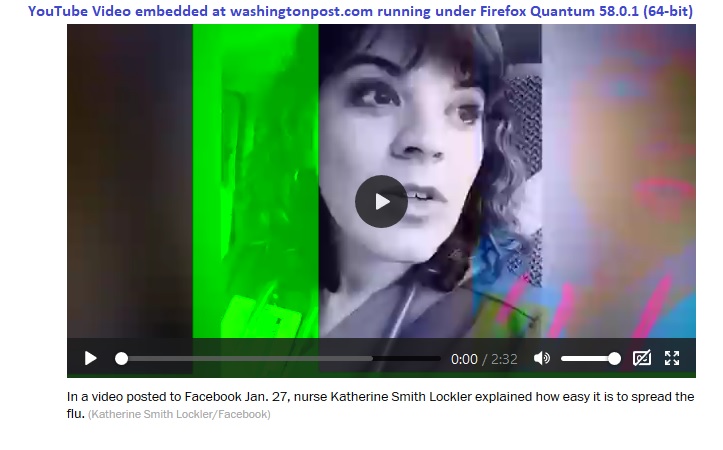 Notice the thin green line across the bottom of the video.  This is incredibly frequent, probably over 90% of the time.  You can't help but see the broad green band across the main portion of the video and the color distortion in the non-banded part.  This isn't quite as frequent and tends to "pop in" after the video starts and may, or may not, stay in the same position but once it's there it generally stays somewhere in view even if it moves with a jump horizontally somewhere else.
Contrast this with the very same video, from the very same site, in Chrome: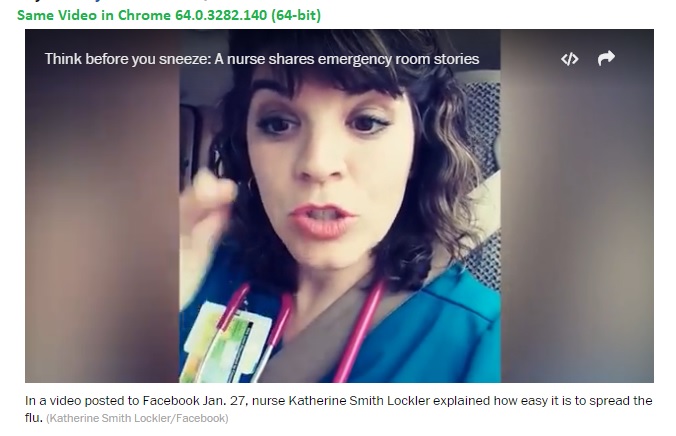 This seems to have started over the last couple of weeks and was sudden onset.  I'm just curious if this is happening or has happened to anyone else.  If so, is there a known solution?