This is the support topic for the GandCrab Ransomware. This ransomware is currently being distributed via malvertising bundled with exploit kits.
When infected, a user will have their files encyrpted and their names will have the .GDCB extension encrypted to them. This ransomware will also drop a ransom note named GDCB-DECRYPT.txt.
Unfortunately, at this time there is no way to decrypt files for free.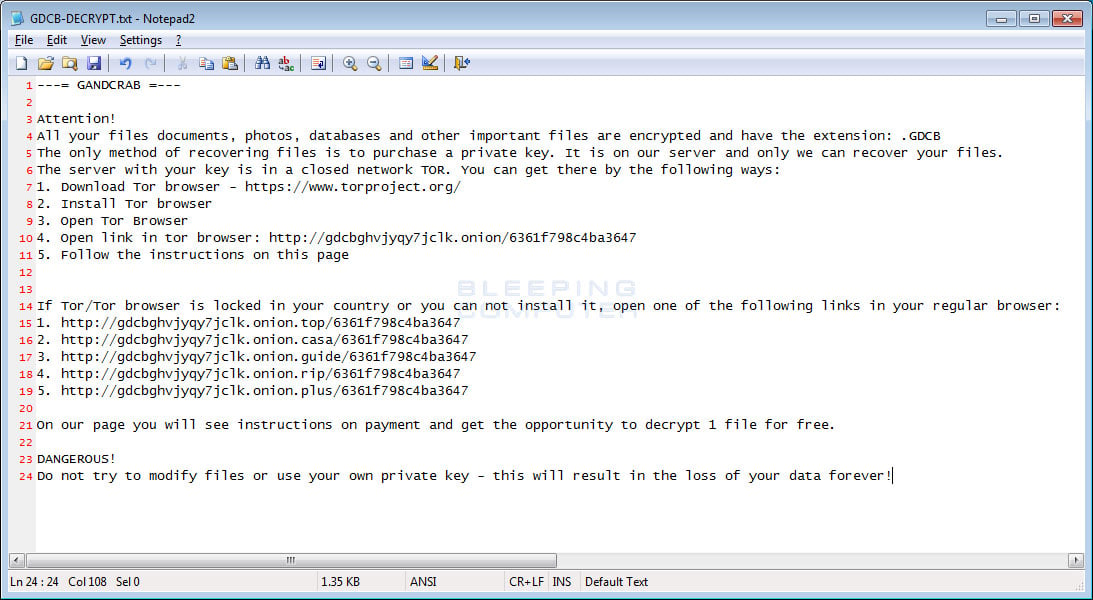 Update 02/28/18:
Free Decrypter Available for GandCrab V1 Ransomware Victims
Update 03/06/18:
GandCrab Ransomware Version 2 Released With New .Crab Extension & Other Changes