Hi All,
I'm new to the forums and after a good amount of google searching for my PC Problems i ended up at this wonderful Place.
I Have a full brand new Build of Hardware and A Clean install off windows 10 Pro 64bit.
Been playing games for a few days now no issues until the other day when it started to blue screen playing Destiny 2.
I Have attached the Sysnative zip File And please see the link below for my Speccy Snapshot
http://speccy.piriform.com/results/SczrhC7mcWRVtVW6rV6u2dl
I Have also attached my blue screen viewer screenshot below.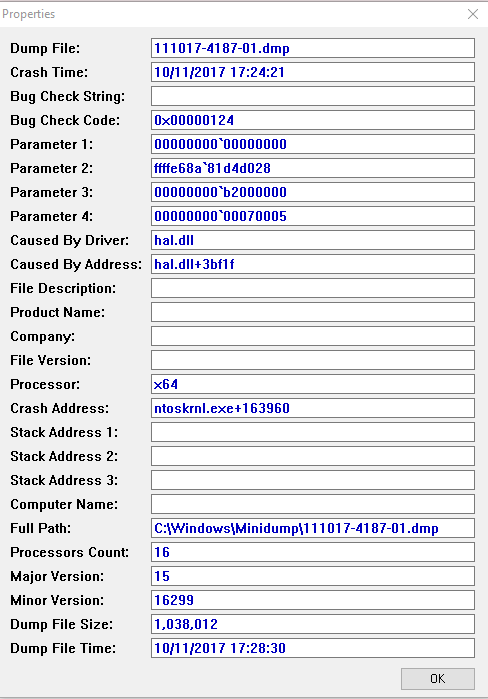 Any Help is much appreciated.